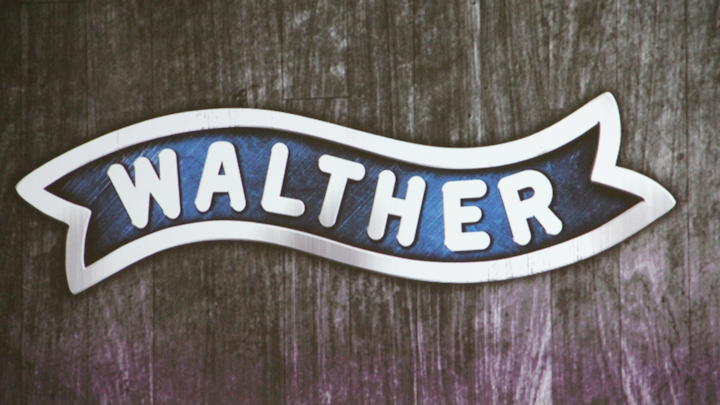 May. 2019. Walther Arms plans an event at their Fort Smith, Ark., headquarters. They contact police departments and sheriffs offices around the state as well as nearby agencies from neighboring states. 
Plans are to get their handguns in the hands of some law enforcement officers. Introduce themselves, if you will. You see, while Walther Arms has always been well-known in the firearms industry—their share of the law enforcement market wasn't much. This was the beginning of their chance to change all of that. Their handguns are popular in the consumer world. Some may recognize the name from the James Bond movies; others know them from the Deadpool movies.
This event never happens.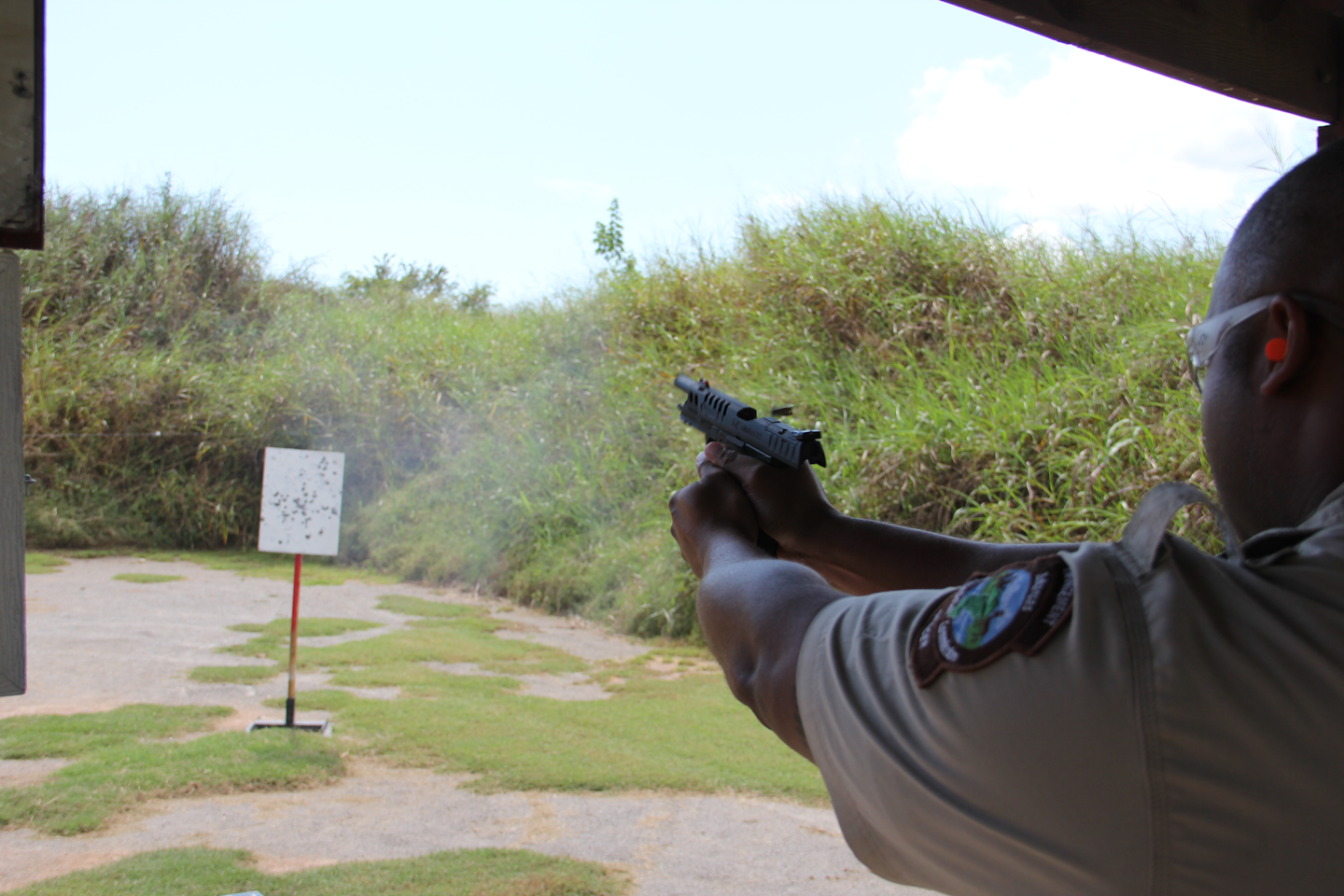 A devastating flood takes over the area. The Air National Guard was called to aid with the evacuation, getting as many people to safety as possible. The Arkansas River rose to historic levels. To paint a picture, you're able to see a pump house on the shore of the Arkansas River. This one, in particular, sits just off the side a bridge on highway 59. I'm told that the entire building was covered—only the flag was visible. The outdoor range where they planned on shooting at was completely underwater.
With quick site recovery, Walther Arms fittingly rescheduled for September. They reinvited the area's law enforcement with representatives from a wide range of public safety participated. Officers from fish and wildlife, police departments, sheriffs' offices, and more attended.
A Brief History
The company can be traced back to 1886 in Germany, where a 28-year old Carl Walther started the manufacturing of hunting and target shooting rifles. He and his sons kept the business, receiving a patent for a 6.5 mm Model 1 in 1911 (an ironic year). Carl's sons took over the company after his death in 1915. Using their precise machining expertise, oddly enough Walther's engineers developed a calculator. Other engineers soon start the beginnings of what we would know today as the Umarex company. Both unknowingly creating a "saving grace" for years to come.
Walther's Core Values for Developing New Products: 
• Ergonomics: the natural point of aim 
• Trigger function: smooth travel, crisp trigger break, distinctive reset 
• Accuracy: tight tolerances in barrel lock-up, special chamber design, polygonal rifling process
All products are covered by a full, transferable, lifetime warranty. Should a product need to be sent in, their goal for service turnaround is 48 hours. 
Fritz Walther introduced the double-action PP and the PPK two years after (1931). Then the war decimated nearly everything. Though, it's here where Walther's site recovery comes into play—he starts over with manufacturing calculating machines. After a successful time, Walther returns to firearms in 1950. He then passes in 1966. His son, Karl-Heinz Walther, runs the company until 1983 who leaves it to his nephew. 
Sadly, this nephew ends up being the last member of the Walther family to head the company. In the early 1990s, the Umarex Group purchases 90% of Walther, keeping it in Germany. Since then they've developed various firearms including the LGM-2 match air rifle (1994) and the P99 pistol (1996). They continued their innovative developments with the popular PPQ and more.
With a growing presence in the commercial and law enforcement markets in the U.S, they formed Walther Arms USA in Fort Smith, Ark. in 2013.
Which now brings us to more recent happenings. They named the event "Law Enforcement Appreciation Day" with hopes to have it a reoccurring occasion. It's a fitting name and setting, as all law enforcement models will be made out of the Fort Smith, Ark., location. Most of the consumer manufacturing is done in Germany. The city itself may be the second-largest city in the state, but it feels like the largest small town you'll ever see. A place where persistence and hard work seeps out of the ground and into the lives of everyone around.
Walther's duty pistols include a pair of handguns, both sharing similar qualities: attention to detail, end-user experience, ergonomics (because if it's not comfortable, what use is it?), extensive testing, and "unmatched" customer service.
The PPQ
Available in 9mm, .40 S&W, and .45 ACP
4" standard, 4.6" Navy SD and 5" models available
The classic version includes a paddle magazine release, the M2 features a push button
Adjustable 3-dot sights
Ambidextrous controls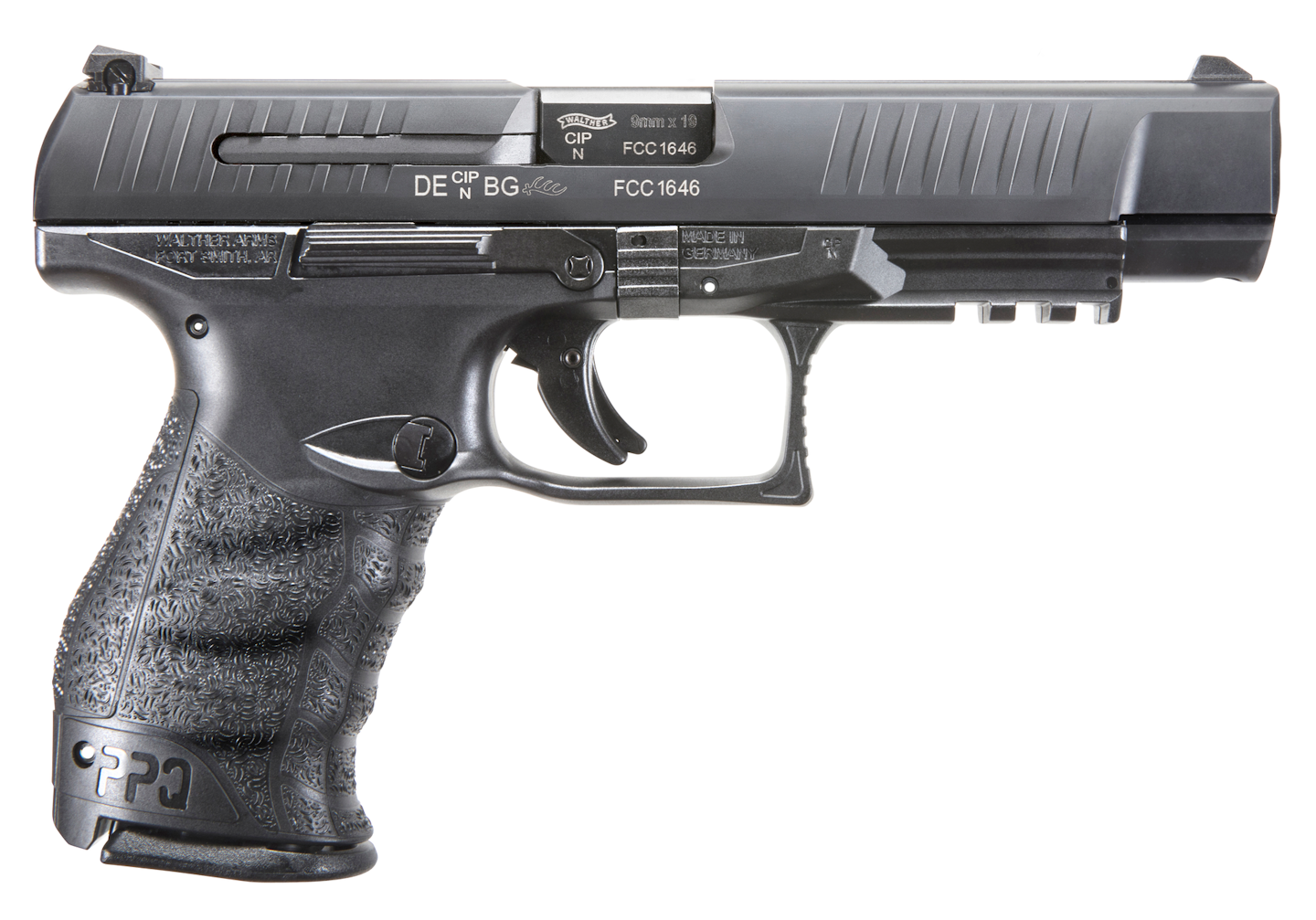 The Walther PPQ M2 5inchWalther Arms Inc.

The PPS M2
Available in 9mm only
Ultra-slim, ergonomic grip for concealed carry
Drift-adjustable 3-dot sights
Different length magazine extensions included for 6, 7 and 8 round magazines
The law enforcement (LE) edition comes with all three magazines and PS night sights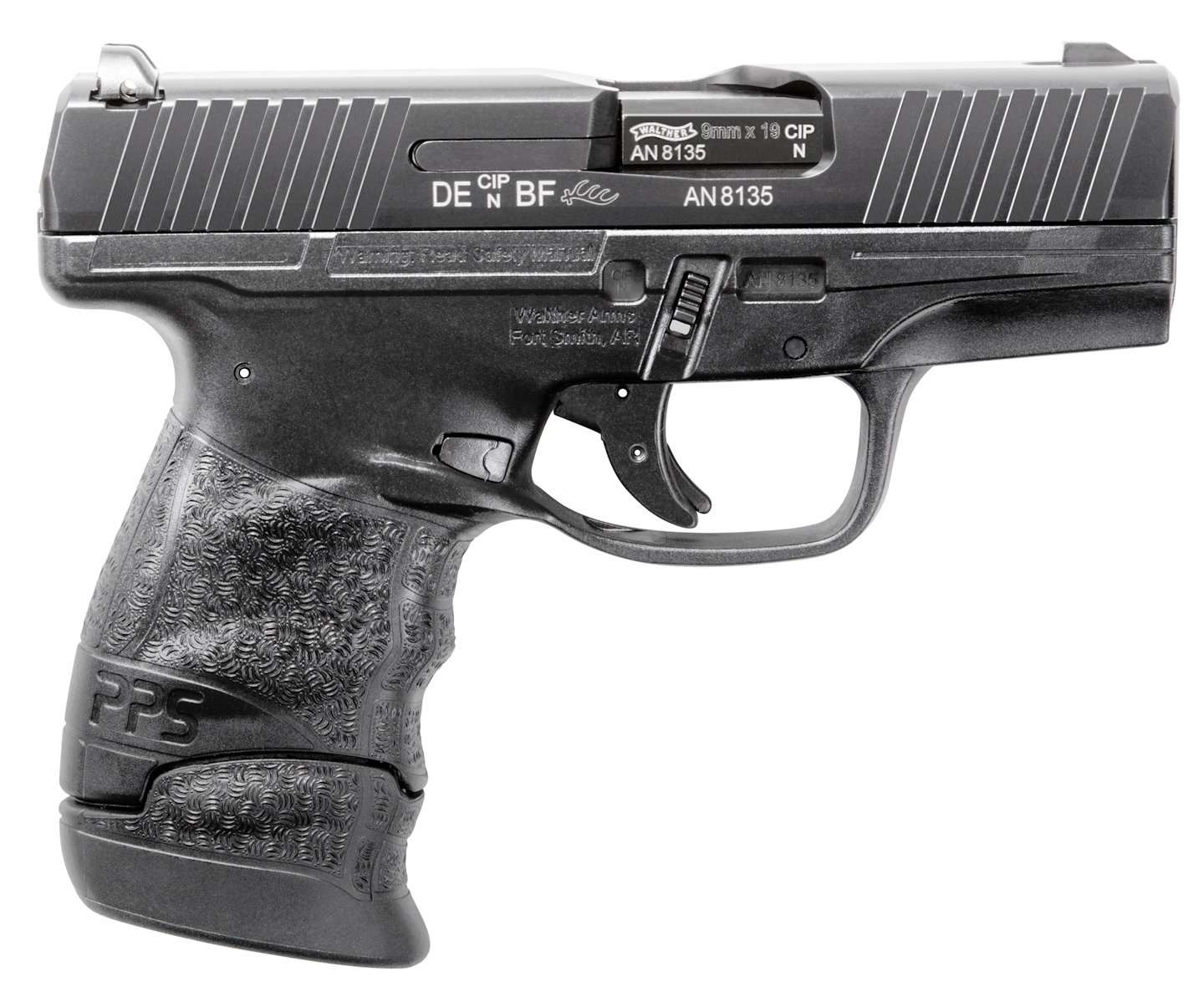 The Walther PPS M2 LEWalther Arms Inc.

There are variations of the PPQ and PPS available. Check with your local dealer or Walther Arms themselves to see which would be right for you.
At the range, during the hands-on portion of their Law Enforcement Appreciation Day, officers took their respectful turns trying out a range of firearms. Afterward, a shooting competition was held with winning officers driving home with a pistol of their choice.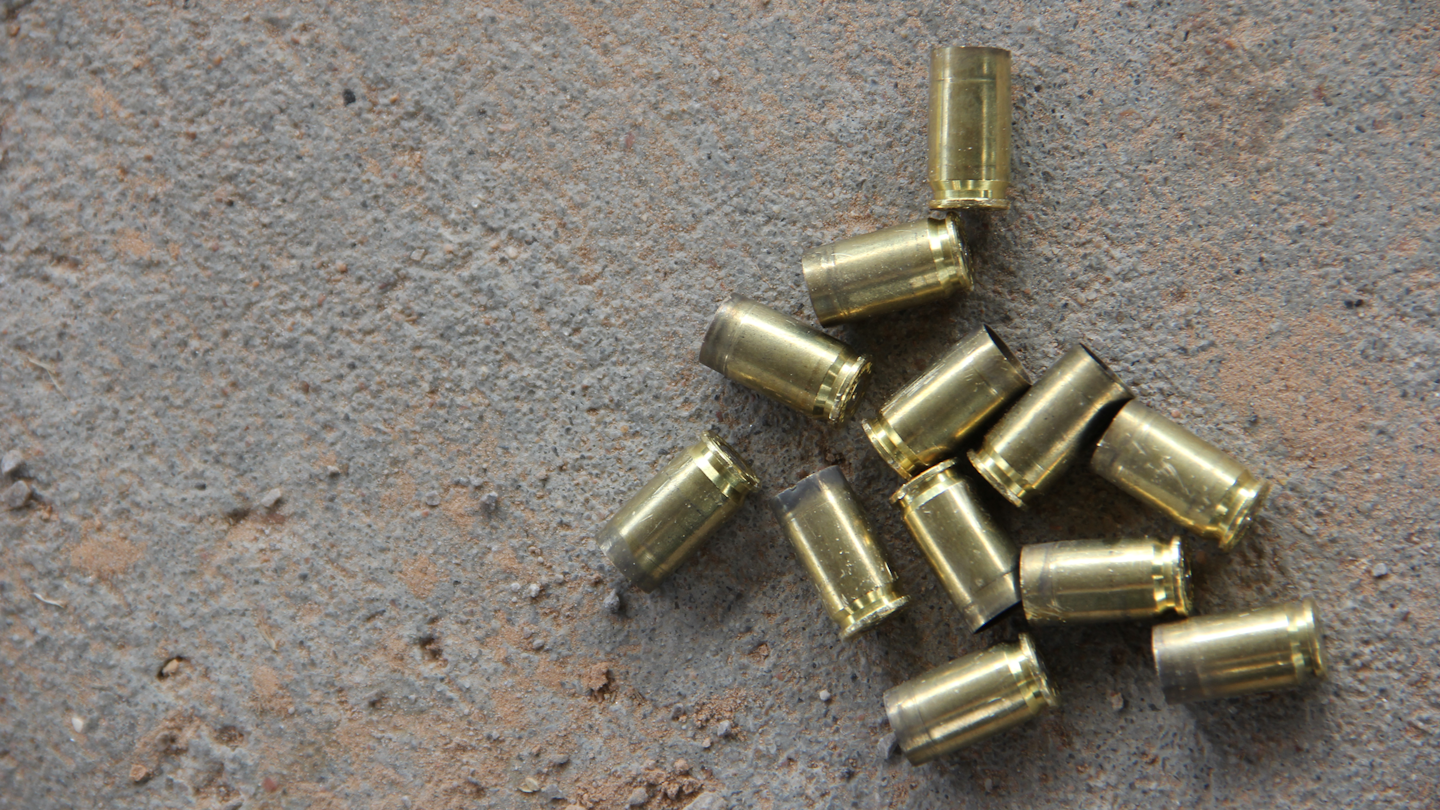 Look close at these spent casings from the various models shot during Walther's Law Enforcement Appreciation Day. I find it interesting how clean they are. I kept one as a memento.

Even though everyone's hands were different sizes and shapes—the gun's ergonomics were set up specifically to feel the same trigger to trigger. This had an audible confirmation with steel targets ringing on the regular. Every officer put their firearm down with a smile and simple statements like "That was great. I love it." Many were quick to find a favorite model and queue back to shoot the same again. One officer noted the site recovery of their favorite, the steel frame, "It has great target acquisition, you get to the target and right back on, right back on." Interesting how history seems to repeat itself.

Walther Arms Inc.Take a look at their logo. A banner with a white border and white lettering. The bit of blue in their background. Couple that with Walther's iconic blue trigger is something to think about. It may not have been on purpose as a reference to police work, but it seems fitting with this recovered focus. While they technically hadn't left the market, in an odd way, welcome back to law enforcement.