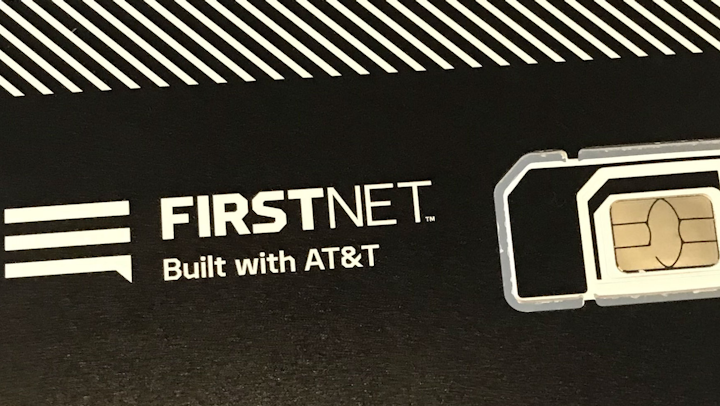 Panasonic System Communications Co. of North America
The name itself nearly defines its most important feature: Toughbook—a rugged notebook laptop strong enough to withstand the unpredictable environment of inside a police vehicle (and out). If you're like me, you'll remember when computers weren't made for your pocket. While we now have tablets, smartphones, and all the other devices connecting to a wireless internet of things network, one can say that it was the laptop that cut the cord into the mobile work industry.
The TOUGHBOOK 33Panasonic System Communications Co. of North AmericaAs synonymous as "cellular networks" is to today's smartphones, and "Wi-Fi" is to laptops, "rugged notebook computer" can be compared to the Goliath that is the Toughbook brand.
Just this past April, Panasonic, a FirstNet Master Dealer, announced that it's Toughbook 33 and 54 models will be FirstNet Ready. As stated in the official release, for Panasonic, this move signifies "Panasonic's commitment to equipping first responders with the reliable tools and seamless communication they need to protect their communities."
FirstNet inside?
There aren't any new boards to install yourself. No USB drives to plug in. The device is either ready, or it isn't. Panasonic worked with Sierra Wireless, a provider of integrated device-to-cloud solutions for the internet of things for a FirstNet-compatible LTE modem and SIM card supporting Band 14. It's this partnership where you'll find the logo—the only marking that would label your device is covertly inside. This was done intentionally to allow any users in the field to still utilize their Toughbook without a sticker giving-up crucial information. Think about it, the only people who would be connected to FirstNet would be those in public safety. There are no "FirstNet-Ready" stickers letting everyone know you're a law enforcement officer on these new machines.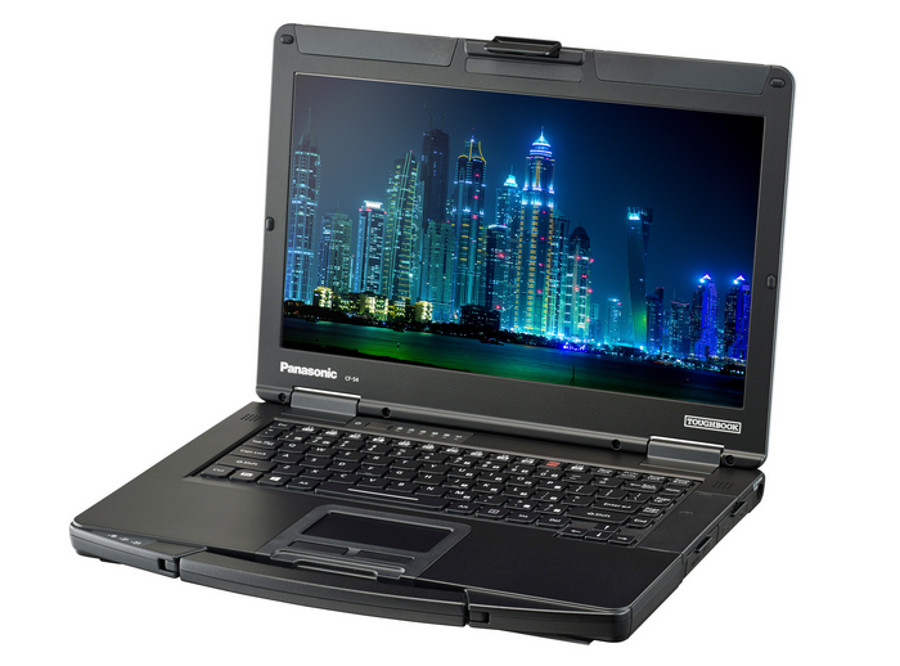 The TOUGHBOOK 54Panasonic System Communications Co. of North AmericaAs explained in their release, "Panasonic engineers built the AirPrime EM7511 Band 14-compatible module into the Toughbook 33 and Toughbook 54 and will continue to integrate this module into a diverse range of TOUGHBOOK devices, including 2-in-1 devices, tablets, and other hardware solutions trusted by first responders around the globe."
However, in order to receive the Sierra Wireless technology into your Toughbook, agencies will have to purchase a new computer. These won't be any different than your current models. You will still be able to utilize any equipment your agency has already invested.
Panasonic isn't stopping here though. They have plans to have other devices such as the CF-20 for the EMS market and M1 "FirstNet Ready" by the end of this year. Though these devices are able to connect to the network, they are not able to connect to Band 14, while "First Net Ready" devices are able to use this spectrum where it's available.
Assistance
Panasonic's FirstNet Master Dealer status allows them to authorize dealers and suppliers around the country to assist your agency in upgrading to the FirstNet-ready devices. This allows your department to use the local authorized shop and continue to utilize trusted contacts. On top of that, Panasonic reports that its engineers are available to come out to and assist the process. New customers have a 30-day trial process to ensure coverage for demo purposes.
There's no magic wand without a significant budget. Upgrading computers for an entire agency can become costly. Thankfully Panasonic's Grants Support Program will assist with grant information, consultation and more. All an agency has to do is ask. Contact information can be found at na.panasonic.com/us/government-contracts/grant-support-program.