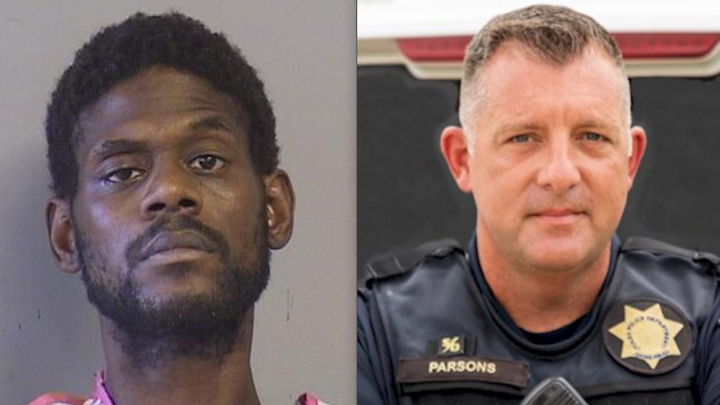 Tulsa Police Department
TULSA, Oklahoma -- The man convicted of shooting a Tulsa police officer in 2018 was sentenced this week to 105 years in prison.
Tulsa County District Judge William Musseman imposed the jury's recommendation for John Terry Chatman Jr. of 40 years for the shooting of Lt. Mike Parsons, 30 years each for shooting at Officers Danny Bean and Michael Cawiezell, and five years for possessing a firearm after a felony conviction, according to The Tulsa World.
Officials said that the 36-year-old Chatman refused to obey commands by officers to exit a van during a traffic stop in July 2018 at the QuikTrip at 4950 S. Harvard Avenue. When police fired a pepper ball into the vehicle, he opened fire, striking Parsons.
Parsons was able to continue to command the scene while wounded. He would later recover from his injuries.
District Attorney Steve Kunzweiler said two of Parsons' three daughters delivered victim impact statements to Chatman in court Monday, along with Parsons and Cawiezell, and he said they were particularly moving.
Chatman's sentences will run consecutively, save for a one-year sentence in the Tulsa County jail for obstructing an officer.