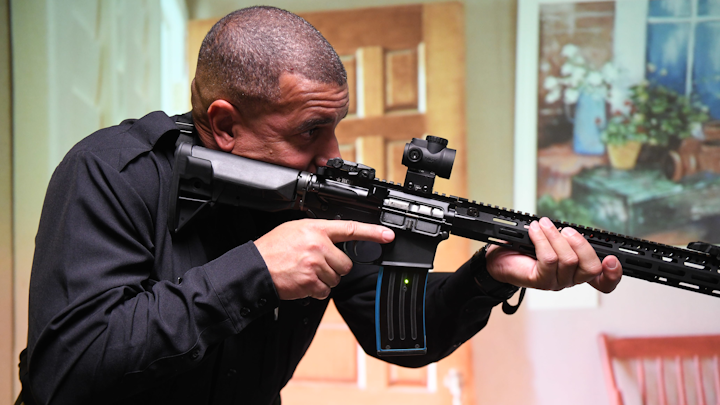 VirTra Inc.
VirTra, Inc.'s Ultra High Definition 300-degree immersive training simulator, combines five state-of-the-art laser-based 4K projectors.
VirTra began preparing to utilize future 4K high-resolution displays approximately six years ago with the goal of replicating human visual acuity in a new line of simulation products. Given trainees' dependence on their vision, these advancements are paramount to ensuring simulations are as realistic and effective as possible. By more accurately reproducing objects, subtle visual details, body language, and non-verbal threat cues, these simulators more perfectly replicate simulations of real-world encounters.
Request More Information
Fill out the form below to request more information about Ultra High-Definition 4K 300-Degree Immersive Training Simulator.
---