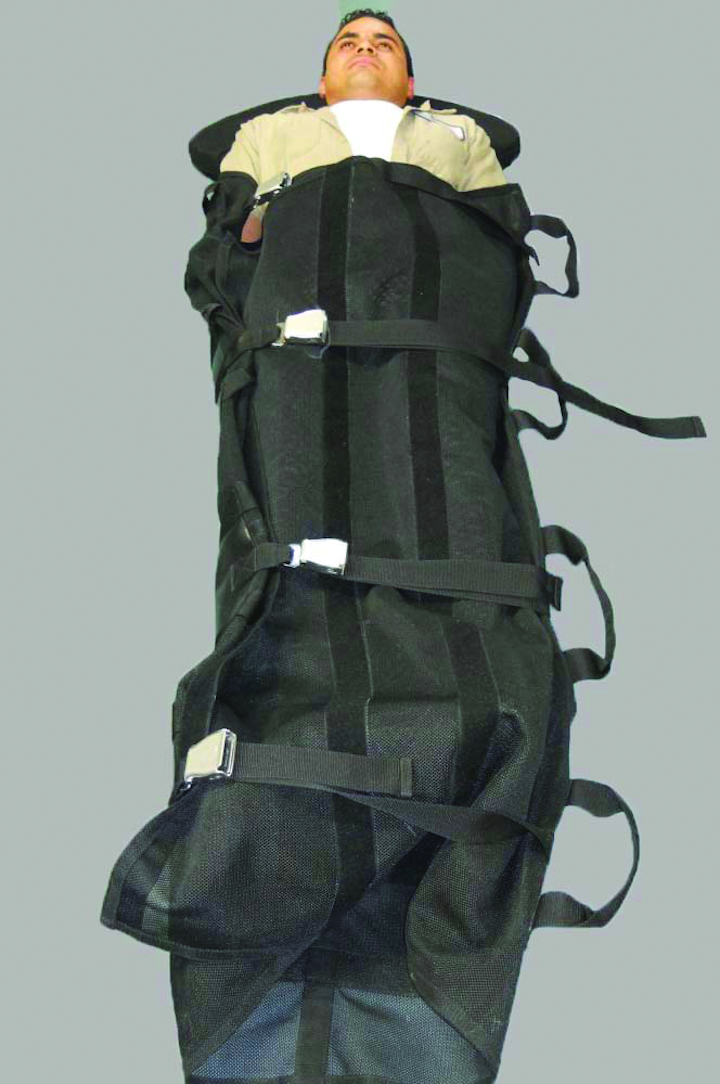 DeSantis Gunhide, a division of HELGEN Industries Inc., introduces the EDP Bag.
This bag was originally developed for the Emergency Service Unit of the NYPD. The company took suggestions from many officers in similar units and after many samples and modifications, we have boiled it down to a great new product. The EDP Bag deploys in a split second and can be used to secure an EDP (emotionally disturbed person) in just moments. The fabric is strong and allows fluids to pass through, and can be cleaned and decontaminated easily after each use. Seven handles make it easy to manage and carry.
Request More Information
Fill out the form below to request more information about EDP Bag.
---