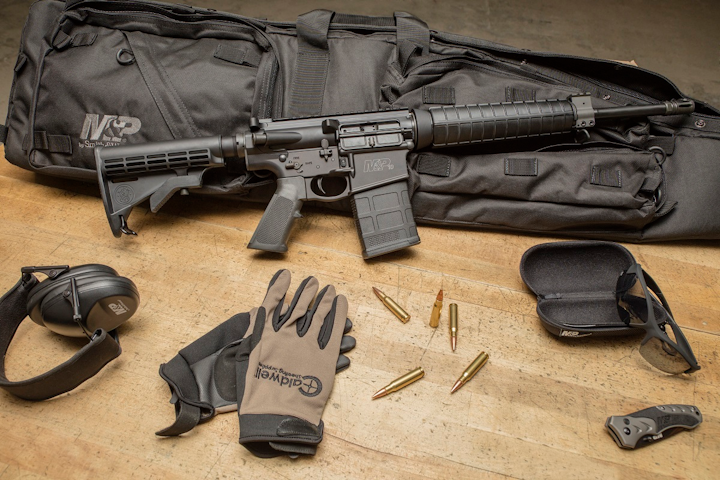 Smith & Wesson Corp. added the M&P10 SPORT rifle to the company's award-winning M&P10 rifle lineup. As the newest addition to the modern sporting rifle family, the M&P10 SPORT rifle features a popular 16" barrel with a .30 caliber A2-style flash suppressor. Chambered in .308 WIN/7.62x51 NATO caliber, the M&P10 Sport is equipped with ambidextrous controls for both right and left handed shooters in an optics-ready configuration.  
The M&P10 SPORT rifle is chambered in .308 WIN/7.62x51 NATO and equipped with a mid-length gas operating system, resulting in lower felt recoil.  The M&P10 SPORT semiautomatic, modern sporting rifle features a medium-contour 16" barrel with 5R rifling for increased accuracy, a 6-position telescopic stock, and durable corrosion resistant Armornite® finishon the interior and exterior of the barrel.  With an MSRP of $1,049, the M&P10 SPORT ships with a 20 round Magpul®PMAG® and is optics-ready with a picatinny top rail and gas block to easily mount a variety of optics.
For more information about the new M&P10 SPORT rifle, please click here.
Request More Information
Fill out the form below to request more information about M&P10 SPORT Rifle.
---