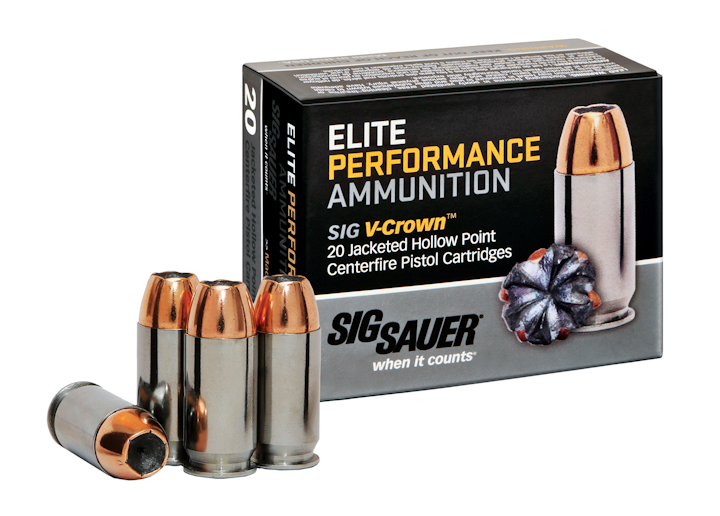 SIG SAUER, Inc.'s two new loads for 9mm in SIG V-Crown Jacketed Hollow Points: 115-grain and 147-grain subsonic. The initial 124-grain bullet loading will also be available.
 
Designed specifically for self-defense, SIG SAUER Elite Performance pistol ammunition features a proprietary stacked hollow point bullet for reliable, uniform expansion and optimal terminal performance.  DUCTA-BRIGHT 7A coated brass cases also ensure enhanced lubricity, superior corrosion resistance, and more reliable feeding and extraction with auto loading bullets.
 
In addition to the three 9mm grain-weight options, Elite Performance Ammunition is also available in:  90gr .380Auto, 125gr .357SIG, 165gr & 180gr .40S&W, and 185gr, 200gr and 230gr .45Auto.   The Elite Performance line will continue to grow in the months ahead with additional offerings in pistol ammunition and the introduction of rifle ammunition loadings for the hunting and tactical markets.
Request More Information
Fill out the form below to request more information about Elite Performance 9mm Ammunition - SIG V-Crown Jacketed Hollow Point.
---