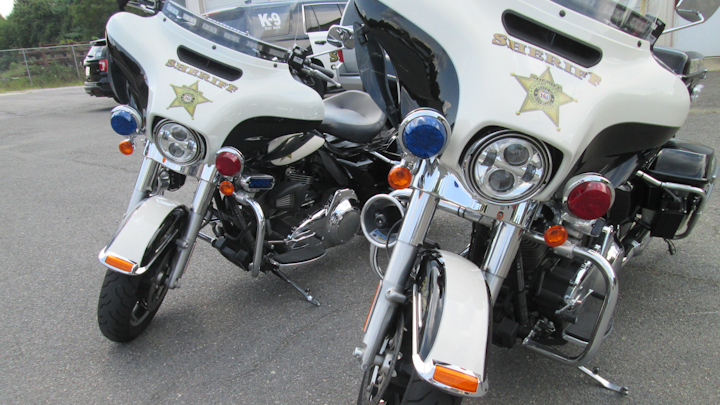 Depending on your locale, the use of motorcycles may be heavy in law enforcement or it may be non-existent. The reality is that having a motorcycle corps offers your agency options for special assignments, targeted patrols, community relations and more.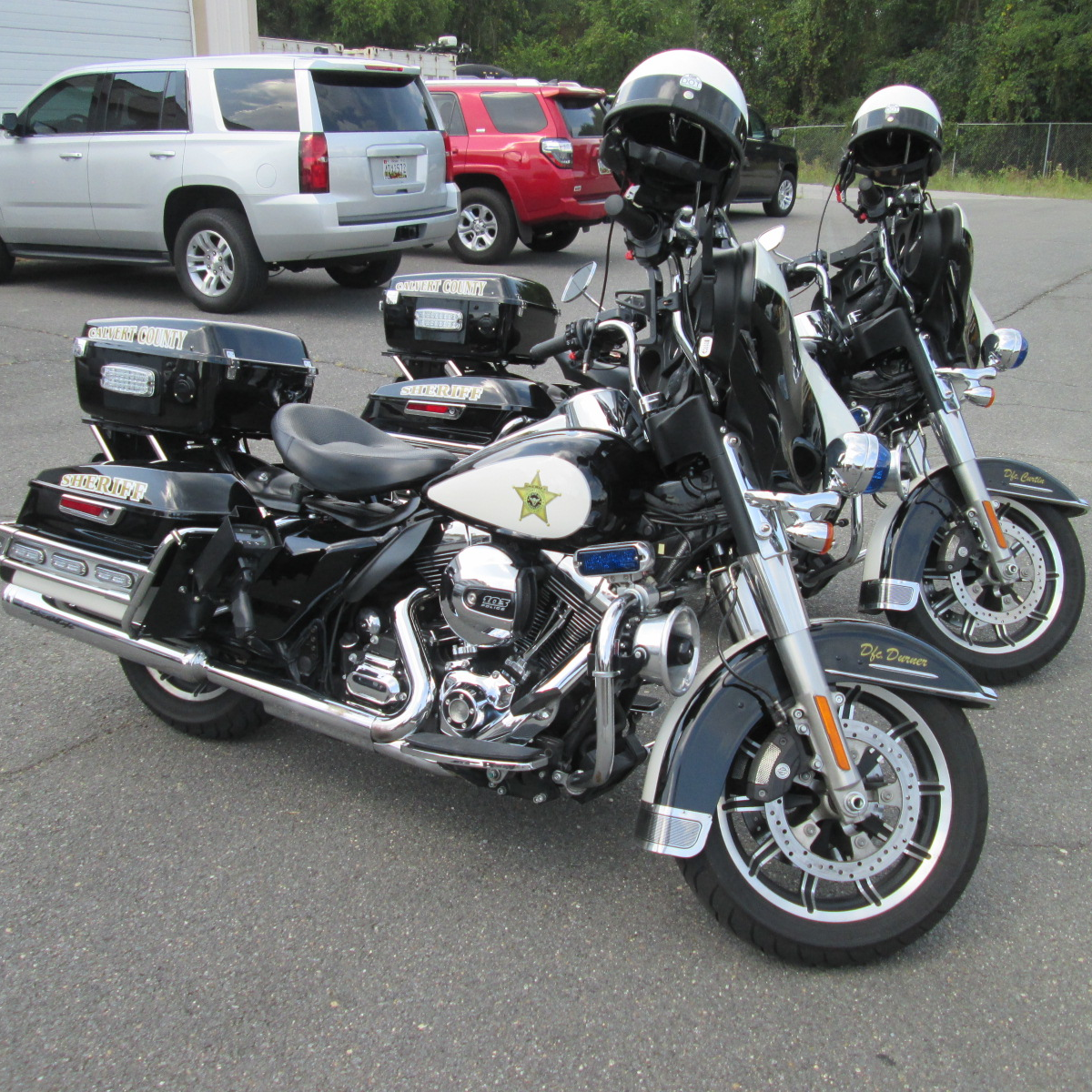 The Calvert County (Maryland) Sheriffs' Office has roughly 140 sworn members and six motorcycles with two deputies assigned full time. Other deputies are properly trained and certified for motor-ops as needed.We visited the Calvert County (Maryland) Special Operations Division (SOD) Command Unit. Motorcycles were once brought into law enforcement as a lower-cost transportation and patrol option. Today, they have evolved into a true specialty unit and continue to grow in their common missions. Most common among those traditional missions include targeted enforcement along with escort services. The simple strength of higher mobility, as compared to that of the usual sedan or SUV, makes them the preferred choice for escorts, increases their strength for patrol and, in some situations, the only option for accessing an accident scene or other emergency events. The Calvert County (Maryland) SOD houses their motorcycle corps, which is currently evolving from a part-time special duty assignment into a full-time unit.
The trade-off
With higher mobility and easy off location access comes the trade-off of the limited ability to carry equipment. Much more can be carried in a sedan or SUV than can be carried on a motorcycle—no matter how big the motorcycle. There has to be a balance between size and mobility. The Harley Davidson Electra Glide has long been the recognized standard for many agencies although there are certainly plenty of other "motors" options from BMW to Honda, Yamaha and the plethora of manufacturers for scooters, etc. While the smaller two-wheeled vehicles most commonly used for parking enforcement or small area patrol aren't really motorcycles, the commonalities in design often end up with them placed under the Motorcycle Corps Commander's prevue.
If you accept the Harley Davidson Electra Glide as the standard then you're looking at a motorcycle that weighs just under 800 pounds before any law enforcement equipment is added on—we were quite surprised at what could be. We asked, "What don't you have in or on your motorcycle that you would normally have in a patrol vehicle?" The short answer: long guns. While the reality is that long guns CAN be carried on a motorcycle, the SOD command we visited doesn't.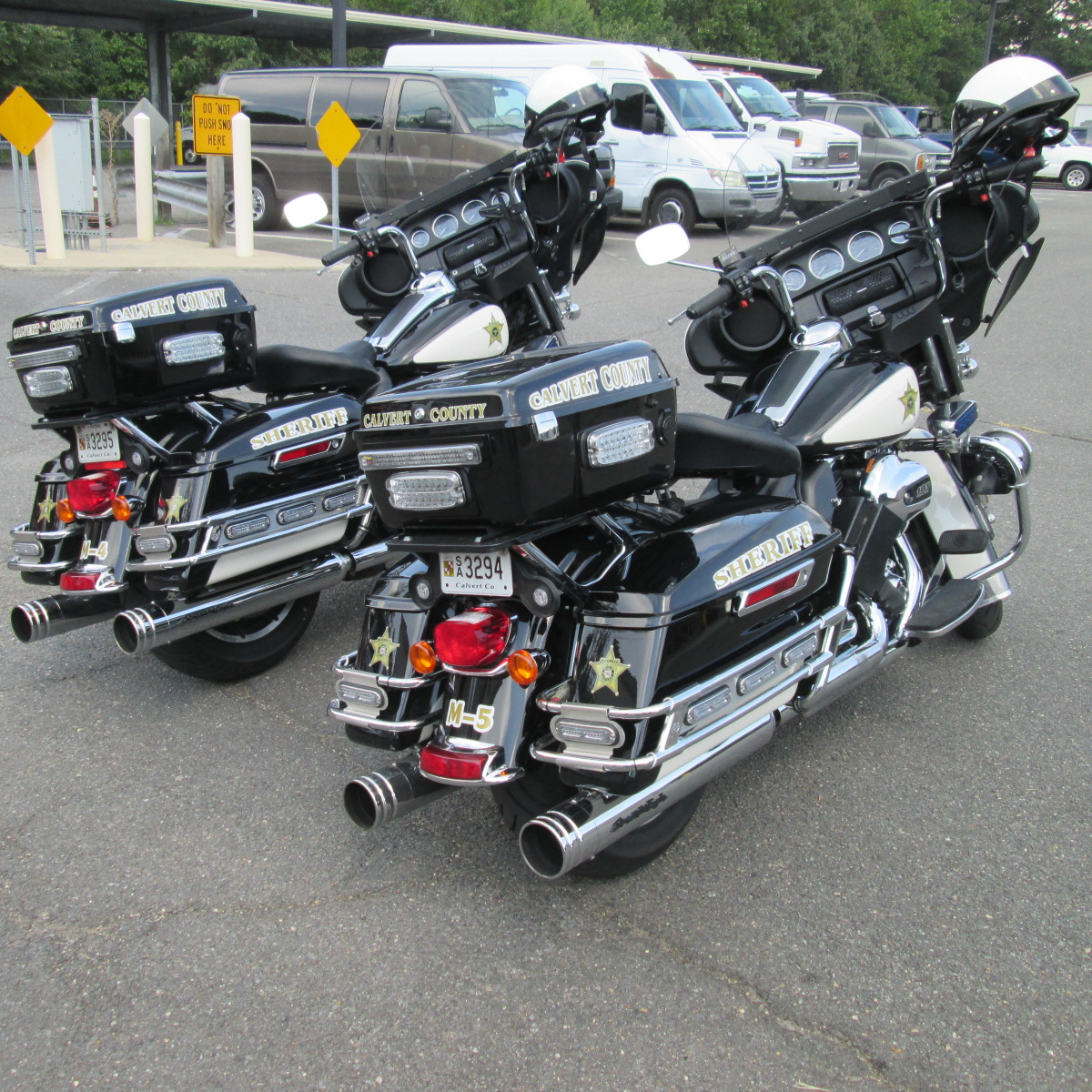 The Calvert County (Maryland) Sheriffs' Office Special Operations Division (SOD) Command Unit's Motorcycle PatrolIt's not uncommon to see motorcycle units deployed for targeted traffic enforcement operations. Truth be told, a motorcycle can catch up to a speeding car much faster than the typical patrol vehicle, and if a pursuit ensues—especially if it's a motorcycle fleeing—the motor unit has a much better chance of not being eluded due to its acceleration and maneuverability. That said, the risk to both the pursuing officer and the fleeing driver is much higher on a motorcycle. There are no safety devices such as seat belts and airbags to protect in the event of a crash. Due to that increased risk, some agencies may opt to prohibit such pursuit, although we feel it's a mistake to publicly publish such a policy if one is issued. Doing so all too often encourages the less lawful members of our society to flee.
Time of day can be another concern. While motorcycles can be fully equipped with 360-degree lighting, they are still generally less visible during hours of darkness. Additionally, the light produced from a single headlight doesn't project as far as dual lights on regular patrol vehicles resulting in reduced visibility for the operator. With such a reduced light projection, officers wouldn't be able to see as far ahead and therefore has less time to react to obstacles or threats. Add to that the fatigue that inevitably accompanies operating any vehicle during the overnight hours and the risk of operating motorcycles for enforcement purposes increases to an often inadvisable level.
The benefits
With such limitations or concerns recognized, the strengths of a motorcycle corps are still obvious. They accelerate faster than normal patrol vehicles, can be more easily hidden for targeted traffic enforcement assignments, and can get into places a sedan or SUV can't. As the example, the local jurisdiction we visited sometimes has to deal with traffic accidents on a relatively narrow bridge. The bridge is one lane in either direction and has virtually no shoulder. It's the primary artery between two counties, one of which houses a large employment district and the other that provides most of the housing communities for that employment area. The bridge is a mile long and often very busy so if a traffic accident occurs anywhere along it, getting a sedan or SUV to the accident site is difficult at best, impossible at times. But a motorcycle can split the lanes and get to the accident scene to begin scene management and emergency care while access is gradually developed and other emergency vehicles can respond.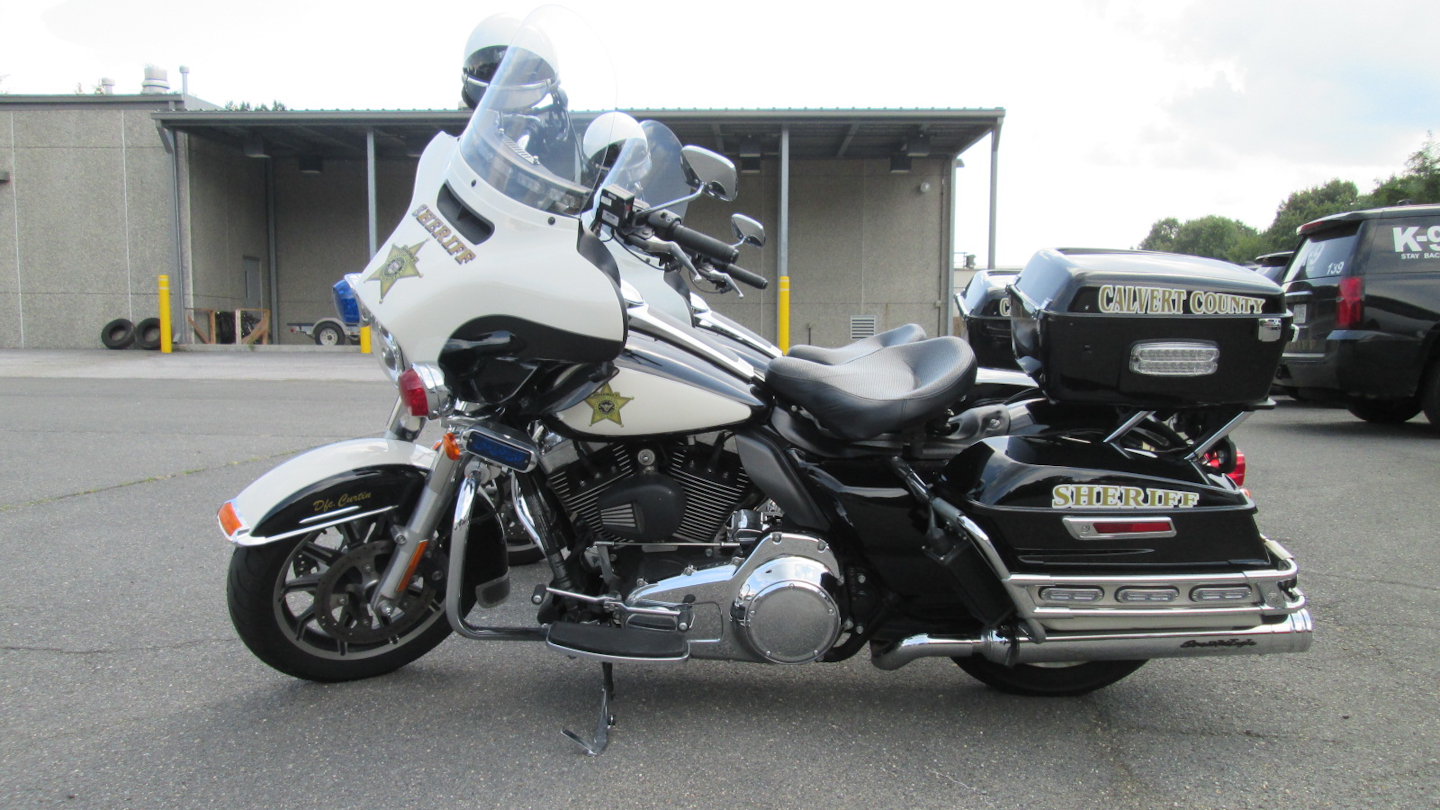 The Calvert County (Maryland) Sheriffs' Office Special Operations Division (SOD) Command Unit's Motorcycle Patrol

With the limited resources available on a motorcycle, how much can actually be done? Thanks to the saddlebags and trunks on the motorcycles we viewed, quite a bit. Each of the motorcycles we were shown was equipped with a full first aid kit, flares and that (mandatory) reflective vest officers everywhere have come to know and love (or not, but learned to live with), and more.
Each motorcycle was also equipped with a LASER speed detection system and a full mobile data terminal to include a laptop, scanner, and printer. The motors officer, standing at the trunk of his motorcycle, could generate everything from traffic citations to equipment repair orders to accident reports. All law enforcement professionals have to display a certain minimum level of ingenuity, but in this case, the motor officers themselves had to design, build and install the systems to house the mobile data equipment to include the wiring harness and power supply systems. That level of ingenuity and capability is all too often neglected when selecting officers for such assignments.
The motorcycles we "toured" were 2012 Harley Davidson Electra Glides and the service life wasn't specified. A typical motorcycle can run for 100,000+ miles with proper maintenance but the use is far different. Agencies will have to determine the service life of the motorcycles they select and budget accordingly.
As mentioned, motorcycle units are most often used for escort services and traffic control assignments. They can also be used for normal patrol, patrol in spaces where normal vehicles can't go—think parks and other rural spaces—and in a limited capacity for community relations. Obviously you don't want children climbing on the motorcycles but they can be easily displayed in smaller spaces and have a lower impact on normal day to day patrol functions.