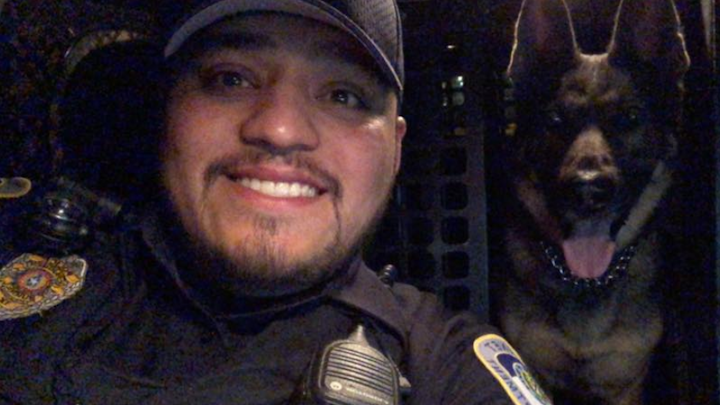 Burnet Police Department
BURNET, Texas -- A Burnet police officer died after he suffered heart attack on Friday just hours after participating in K-9 training.
Officer Jose Meza's wife called dispatch and an on-duty officer responded to their residence and immediately began lifesaving measures, according to a news release.
Burnet EMS arrived on scene a short time later and took over and transported Meza to Seton Highland Lakes Hospital. Despite the best efforts of the medical staff involved, Meza died at the hospital shortly after arrival.
Meza was escorted by first responders to the Travis County Medical Examiner's Office where his preliminary cause of death was ruled a heart attack. Meza had participated in K9 training with his K-9 partner "Kuso" hours before he suffered his fatal heart attack and his passing is being considered a Line of Duty Death by the Burnet Police Department.
Meza worked for the Burnet Police Department for just over a year and had previously served for the Llano County Sheriff's Office for two and a half years. Meza was the department's K-9 handler and worked nightshift patrol with Kuso.
Meza is survived by his wife and young daughter, along with numerous friends, family, and coworkers.