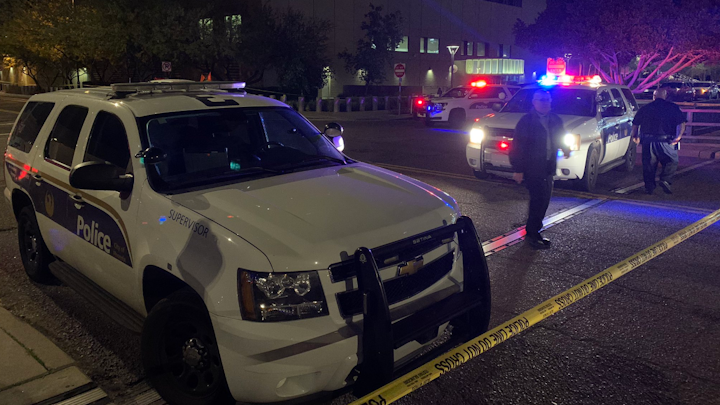 Phoenix Police Department
PHOENIX, Arizona -- A Phoenix police officer was saved by his ballistic vest and his radio when he was struck by a bullet Monday night.
The officer and his partner attempted to stop a bicyclist near Jackson and 1st Ave for a variety of traffic violations shortly before 9 p.m. when the man refused to stop, leading to a short foot pursuit, according to a news release.
A struggle ensued, during which the suspect shot at officers, hitting one of them in the chest. Officials said that fortunately, the officer was protected by his vest and radio.
Officers returned fire on the suspect, who was transported to a local hospital where he was pronounced dead.
The officer was also taken to a hospital as a precaution but does not have any visible injuries.
The investigation is still underway and more details will be released as the case progresses.