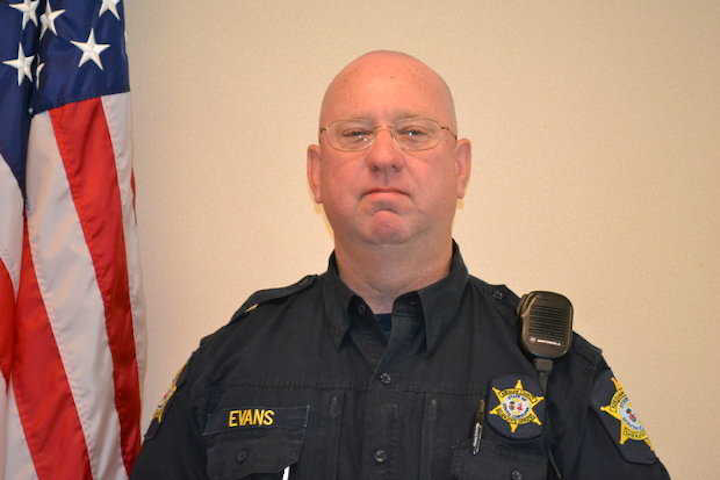 Kershaw County Sheriff's Office
KERSHAW COUNTY, S.C. -- A Kershaw County sheriff's deputy who collapsed Tuesday afternoon while directing traffic outside Wateree Elementary School in Lugoff died early Wednesday morning and has been identified as longtime deputy Rob Evans.
"He was loved -- you always hear that -- but Rob really was, he was so great with kids," Sheriff Jim Matthews said Wednesday morning.
"He was very involved with the kids and went the extra mile with them," Matthews said. "He will be hard to replace."
Evans, 50, a 14-year sheriff's department veteran, was the school resource officer at Lugoff-Elgin Middle School, but he also directed traffic most afternoons at Wateree Elementary, which gets out at 2:30 p.m., earlier than the middle school.
Evans was married and had two children. He also did play-by-play announcing for the Lugoff-Elgin High School football games.
"He will be missed," Lugoff Fire Chief Dennis Ray, who just happened to be on the scene when Evans collapsed in the street outside Wateree Elementary School, which is inside Lugoff city limits.
"He was directing traffic, and he had stopped it going toward Lugoff, and he turned and that's when he just collapsed," said Ray, who not six minutes earlier had exchanged a smile and a wave with Evans "just like always." Ray, in his pickup truck, didn't actually see Evans fall -- witnesses told him that later.
But Ray was close enough to the scene that when he saw a commotion, he turned his pickup truck with its flashing lights as close to where Evans had collapsed. By that time, two mothers who had come to pick up children and who happened to be nurses were giving CPR to Evans.
"He had no pulse and he was not breathing," said Ray, who immediately called his firefighters for help. Evans, who apparently lost consciousness immediately and had no chance to put out his arms, also struck his head on the pavement when he fell.
As the nurses did CPR, the firefighters arrived, taking over from them, giving Evans oxygen and then shocking his heart with a defibrillator. Evans was then taken to nearby Kershaw Health hospital, where he was stabilized.
Then he was transported with a substantial police escort through heavy rush hour traffic to Providence Hospital in downtown Columbia. Providence has a reputation as one of the region's finest heart centers.
At Providence, he was operated on, authorities said, and it appeared that he might have a chance to make it.
"We thought we might have been over the worst," Ray said.
But early Wednesday, the word went out that Evans, despite being the recipient of massive on-the-scene medical treatment, had died.
The death sent off shock waves in Kershaw County law and fire circles.
"In Kershaw County, the police, fire, EMS -- we all are close, like family," Ray said. "Rob would come by here and visit the station. "It's a tragic event for us because we all know each other so well."
Copyright 2013 - The State (Columbia, S.C.)
McClatchy-Tribune News Service