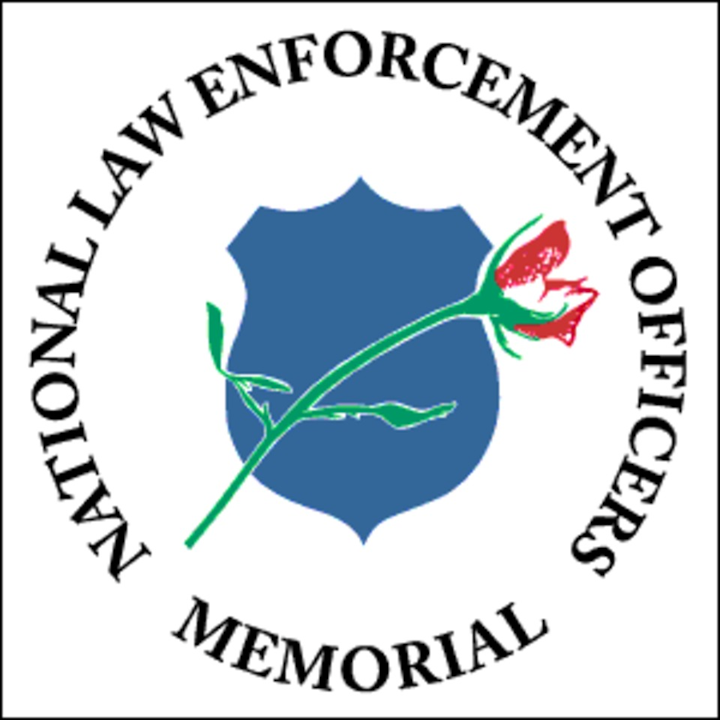 On May 13, 2018 at 8:00 pm at the National Mall 360 fallen law enforcement officers will be honored during the 30th Annual Candlelight Vigil.
There is no bigger crisis in law enforcement than an officer who has been killed in the line of duty. That crisis repeated itself 129 times in 2017.
New names of fallen officers are carved on the blue-gray walls of the National Law Enforcement Officers to the monument each spring in conjunction with National Police Week. Included in this list will be the names of 129 officers who were killed in the line of duty in 2017 and 231 officers who were killed in prior years but had been forgotten by time until the Memorial Fund's research staff and a team of dedicated volunteers confirmed record of their law enforcement service.
When the addition of these 360 names is completed, the National Law Enforcement Officers Memorial will bear the names of 21,541 officers representing all 50 states, the District of Columbia, U.S. territories, federal law enforcement, and military police agencies—all who have made the ultimate sacrifice in our nation's history. At the current rate at which names are being added, the Memorial walls are expected to be filled by 2050.
It is expected that between to 25,000 to 40,000 attendees will attend the Washington DC memorial service and other scheduled events this week to honor those officers who have paid the ultimate sacrifice for the safety and protection of our nation and its people.  The event is sponsored by the National Fraternal Order of Police and is implemented by the National FOP Memorial Committee. 
A Look at 2017 Year Fatality Data
In 2017, 129 law enforcement officers had been killed in the line of duty. This number represents a ten percent decrease over 2016 when 143 officers died in the line of duty.
Firearms Related Fatalities
Forty-six law enforcement officers were shot and killed in 2017, a thirty-one percent decrease from the year before. Nine of them appear to have been killed in circumstances that the NLEOMF would consider an ambush.
The preliminary information indicates that the weapons used were 33 handguns, ten rifles, and two shotguns. In three of the handgun cases, it was the officer's issued service pistol that was used by the suspect.
Traffic-Related Fatalities
There were 46 traffic-related fatalities in 2017. There have been 31 automobile crashes, of which 14 were single-vehicle crashes. There have been ten officers struck and killed and five officers who died in motorcycle crashes.
The preliminary information indicates that in at least seven of the automobile crashes, officers were not wearing their seatbelt.
*** Additionally, tragically, there were 140 law enforcement officer suicides in 2017.
Becoming a LODD Surviving Officer
The effects on the surviving colleagues of a LODD tragedy are complicated and profound.  Not only is a peer/partner/colleague gone, there is genuine feeling that you have lost a family member. The emotions surrounding this situation are enormous and frequently overwhelming. 
The psychological impact on surviving officers is frequently severe related to the closeness he/she had with the fallen officer as well as the brutality of the crime or the senselessness of an accident.  The process is often prolonged by the frequent re-exposure to the incident by the media and delays in the justice system.
The Most Common Feelings of Grief Include
Shock and disbelief are often the initial reactions. Officers may feel a profound numbness and disorientation that feels like they are in a fog.  This trance-like feeling can actually help the officer make it through the motions and emotions as they try to grapple with the enormity of the loss.
LODD survivors need to grieve, and they must understand there is no timetable for grieving. They need to do it in their own way and time. They also must be able to reach out for assistance without shame or embarrassment. Survivors who are suffering unduly need assistance in finding appropriate help.  Grief does get better, but it may never go away.
The news of a law enforcement in the line of duty death spreads rapidly within an agency, the community and nationally. Officer.com offers email alerts to notify all officers of a tragedy to one of their own. The thin blue line reacts individually, collectively, and spontaneously. Officers unite to share their grief; support each other; and become an even stronger, more cohesive group. 
If you are a survivor, know that you are not alone and that there is a lot of help available. Start by going to the C.O.P.S (Concerns of Police Survivors) website:  http://www.nationalcops.org/
Epilogue
The National Law Enforcement Officers Memorial features four bronze lions, two males and two females, each watching over a pair of lion cubs.  Below each lion is carved a different quotation:
"It is not how these officers died that made them heroes, it is how they lived." Vivian Eney Cross, Survivor
"In valor there is hope." Tacitus
"The wicked flee when no man pursueth: but the righteous are as bold as a lion." Proverbs 28:1
"Carved on these walls is the story of America, of a continuing quest to preserve both democracy and decency, and to protect a national treasure that we call the American dream." President George H. W. Bush
Resources:
·         The names of the 360 officers added to the National Memorial this year can be found at www.LawMemorial.org/2018RollCall.
·         For a complete schedule of National Police Week events in Washington, DC, visit www.LawMemorial.org/PoliceWeek.
·         Thanks to a partnership with Officer.com, the Vigil is streamed live online so that people across the country can witness this annual tribute to America's law enforcement officers. Individuals interested in the free webcast can register online at
·         An analysis of U. S. law enforcement fatalities between (2010-2016). March 2018.
http://www.nleomf.org/assets/pdfs/officer-safety/COPS3_Final_4-2-18.pdf
·         Honoring 360 American Law Enforcement Heroes in 2018. http://www.nleomf.org/assets/pdfs/fallen-officers-memorial-wall/added-in-2018/Roll-Call-pubyear-2018-updated-3-22-18.pdf