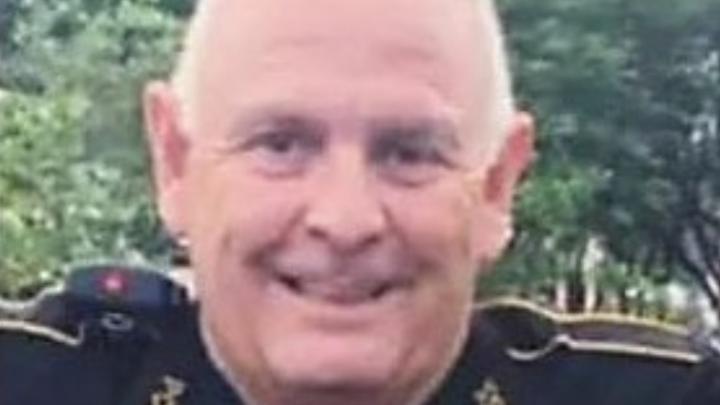 Panola County Constable's Office
PANOLA COUNTY, Mississippi -- A Panola County constable died in a crash while pursuing two teenagers Thursday afternoon..
Constable Eula Ray "Raye" Hawkins was killed when a stolen 2018 Chevy Colorado SUV slammed into his 2004 Mercury Grand Marquis on Mississippi 35 around 2:30 p.m., according to WHBQ-TV.
Officials said that 16-year-old Darion Dogan and 15-year-old Johnathan Taylor stole the SUV in a neighboring county, sparking a police pursuit. They were traveling northbound on Mississippi 35 as Hawkins, who was responding, was traveling southbound. 
"The speed we believe the vehicle was going, there was nothing he could do,"  Panola County District Attorney John Champion.Champion told reporters. "They crashed right into him and crushed him under the vehicle."
Both Dogan and Taylor were arrested and charged as adults.
Hawkins first entered law enforcement as a Batesville Police officer in 1990. He is survived by one son who is a Batesville Police Officer, and was one of the first on the scene after the crash.
"I'm devastated, I've been here 26 years and I've known him the whole I'm I've been here, its just an absolute tragedy that never should have happened," Champion told the news station.
Batesville Police Chief Jimmy McCloud remembered Hawkins as someone who was always willing to lend a helping hand.
"If Raye was in ear shout of the radio he was coming to help," McCloud said.
The incident is currently under investigation.
Funeral arrangements are pending.