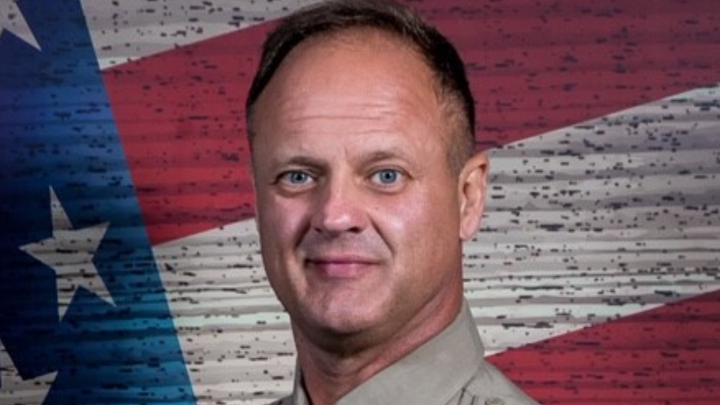 Cheatham County Sheriff's Office
ASHLAND CITY, Tennessee -- A Cheatham County Sheriff's deputy was killed in a two-vehicle crash while on duty Friday afternoon.
Officials said that Deputy Stephen Reece was traveling east on Oak Plains Road around 2 p.m. when he failed to stop at the stop sign and was struck by a van traveling southbound on Highway 41A South, according to WTVF.
He was pronounced dead at the scene
The driver of the van, 38-year-old Jose Vilchiz of Madison, was transported to Tennova Sango for treatment of non-life threatening injuries.
Family members said that the 50-year-old deputy worked 30-plus years in law enforcement as an officer in Chattanooga, Lebanon and Millersville and spent most of his time at the Metro Nashville Police Department. He entered the military immediately after graduating high school.
Reece's good friend and Nashville Metro Police Officer Eric Bacon said he left to become a private contractor overseas and came back to work in Cheatham County.
"He truly wanted to help and you couldn't be a friend of his and not have that wear off on you," Bacon told the news station.
Reece leaves behind a wife and a son and daughter.
The funeral, which is open to the public, will be held at 11 a.m. Tuesday at Cornerstone Church in Madison, located at 726 W. Old Hickory Blvd.