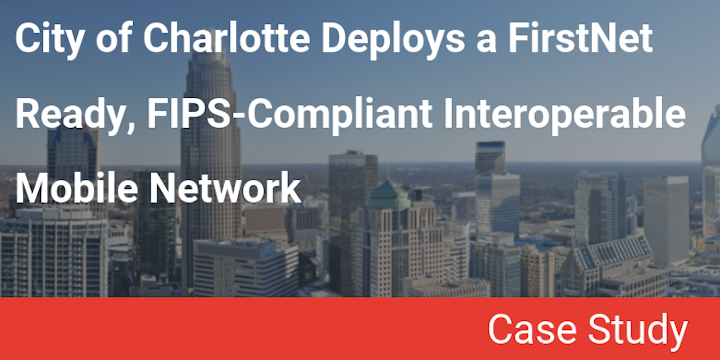 GetWireless
Business Challenge:
The business of public safety happens on the streets in real time every day, and being able to provide the most accurate and reliable information to first responders enables them to perform lifesaving duties. However, the public safety landscape is changing because the vast amount of in-field information that is needed requires more sophisticated data communications and end-user technologies. Real-time communications permit the effective and efficient deployment of public safety resources, in order to prevent or halt disruptive behavior.
A Sierra Wireless Mobile Workforce Solution
The City of Charlotte was one of several Broadband Technology Opportunity Program (BTOP) grant recipients and had access to federal funds to improve public safety. However, the grant required that new vehicle communications solutions must be capable of supporting the FirstNet Band 14 Network. It also stipulated that all solutions meet the Federal Information Processing Standards (FIPS).
Click below to download the Case Study on Charlotte's FirstNet FIPS-Compliant deployment.