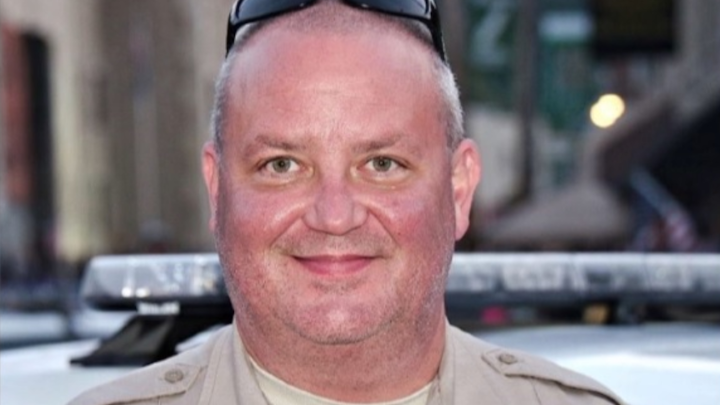 Knott County Sheriff's Office
KNOTT COUNTY, Kentucky -- A Knott County Sheriff's deputy died Monday several hours after responding to assist at the scene of a barricaded subject who had threatened to kill law enforcement.
Another deputy attempted to serve a warrant on the man on Sunday, but he barricaded himself inside of his home, according to news reports.
Deputy Bobby Jacobs responded to the scene and assisted in taking the suspect into custody. He reported to duty the following day and handled a call for service and returned to the sheriff's office where he collapsed a short time later.
The 23-year law enforcement veteran is survived by his three daughters.
Knott County Sheriff Dale Richardson said that Jacobs was the type of man those in the department said would be able to ease the tension of any situation and help others stay calm.
"We a lot of times deal with a lot of bad situations, tense, and he usually was the one that kinda, I guess, bring us back to reality," he told WYMT-TV. "I mean he was very well thought of here, he has made an impact on a lot of people. A lot of friends and he's just... will be hard to replace," he added.
An autopsy will not be preformed to determine the cause of death. Funeral arrangements are pending.