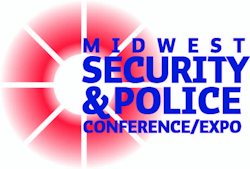 Midwest Security & Police Conference/Exp
The education and training program presents a broad mix of expertise from local, state and national agencies, private security professionals, together with authors, educators and other experts in security and law enforcement. Everything offered at MSPCE is provided free to qualified public and private security professionals and public safety administrators.
The exhibition is a true superstore of security and law enforcement goods & services. You will see uniforms, transport vehicles, firearms, crime scene aids, evidence storage solutions, fleet management software, emergency lighting, ID Systems, smartphone apps, video systems, warning lights, protective gear, speed guns, footwear, surveillance products, reporting software, pursuit vehicles, and the list goes on.