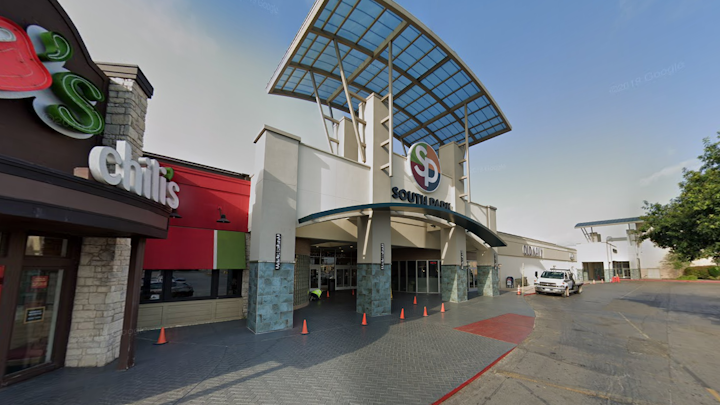 Google Maps Image
SAN ANTONIO -- Four people were wounded Wednesday night in a shooting outside the South Park Mall in San Antonio, authorities said.
The shooting took place near an outdoor overhang at the shopping center, and the four victims were transported from the scene, according to officials.
Five suspects bolted in a black Dodge Charger, police said.
The extent of the victims' injuries was not immediately clear, but San Antonio Fire Department spokesperson Woody Woodward told the Daily News in an email that two of the injured were "high priority" and two were "low priority."
One woman and three men were injured in the gunfire, and the victims' ages ranged from 17 to 41, according to cops. The four were together when the bullets started flying around 8:46 p.m local time.
In the aftermath of the shooting, police said they launched a search for the suspects.
The shopping center sits about six miles southwest of downtown San Antonio.
———
©2019 New York Daily News
Visit New York Daily News at www.nydailynews.com
Distributed by Tribune Content Agency, LLC.