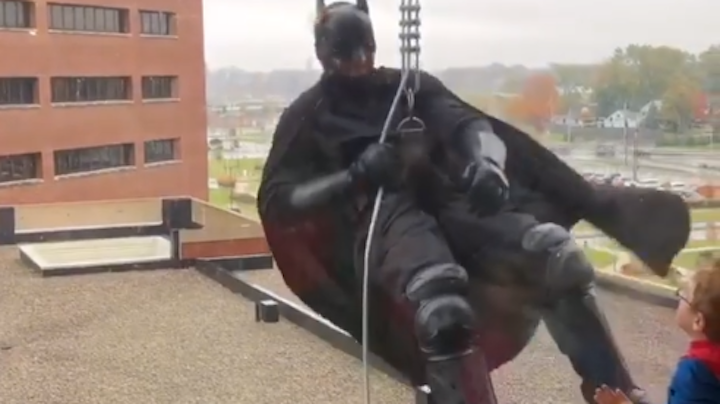 Toledo Police Department
TOLEDO, Ohio -- Not all children can be out and about on Halloween, such as the young patients at Promedica Toledo Children's Hospital.
But for the sixth year, SWAT members of Toledo Police Department are making sure they aren't left out of the festivities. They donned superhero costumes on Wednesday, strapped on harnesses and rappelled about 100 feet down the side of the medical center. They made sure to peek in windows on the way down to greet those within.
Matt Slaman, a SWAT member dressed for the day as the Marvel superhero Wolverine, said the event is exciting for both the children and the officers.
"It's great to see the joy in their face," he said. "It brings us joy, too. But it's nice to just see them have a day where they can just be themselves and just be kids again, and not have to worry about being in the hospital."
———
©2019 The Blade (Toledo, Ohio)
Visit The Blade (Toledo, Ohio) at www.toledoblade.com
Distributed by Tribune Content Agency, LLC.