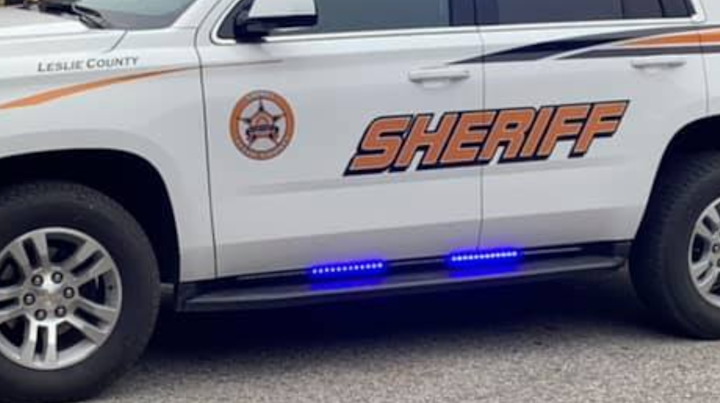 Leslie County Sheriff's Office
LESLIE COUNTY, Kentucky -- A Leslie County sheriff's deputy was injured in a shooting Saturday morning.
The deputy was taken to University of Kentucky Chandler Hospital with an injury to his hand, said Kentucky State Police Trooper Jody Sims.
Sims said the shooting happened at about 7:10 a.m., after the deputy stopped a vehicle carrying three people, and gunfire was exchanged.
Sims said one person from the vehicle the deputy stopped was taken to a local hospital after being shot. He said the person's injury was not thought to be life-threatening. That person is expected to face charges, Sims said.
Another person who was in the vehicle was arrested, and police were still looking for one man who was in the vehicle, Tyler France, 23, Saturday night, Sims said.
France is described as white, 6 feet 1 inch tall and 230 pounds, with blue eyes and brown hair. Sims said he was last seen wearing jeans, a white hat and a blue Aeropostale jacket.
Sims said France is wanted for questioning in the case, and anyone who sees him is asked to call police rather than approach him.
Police are still investigating to determine who fired shots in the incident.
The deputy had been investigating a burglary and arson in the Asher community before making the traffic stop, Sims said, but officials do not yet know if the shooting and burglary were connected.
"Britainy and I are praying for the deputy shot this morning in Leslie County," Gov. Andy Beshear said in a tweet Saturday afternoon. "Thank you to the men and women in law enforcement who put themselves in harm's way every day to protect our families."
The deputy's name and those of the other two people involved in the case have not been released.
The incident happened in the Middle Fork Creek area of Leslie County, WYMT reported.
———
©2020 the Lexington Herald-Leader (Lexington, Ky.)
Visit the Lexington Herald-Leader (Lexington, Ky.) at www.kentucky.com
Distributed by Tribune Content Agency, LLC.