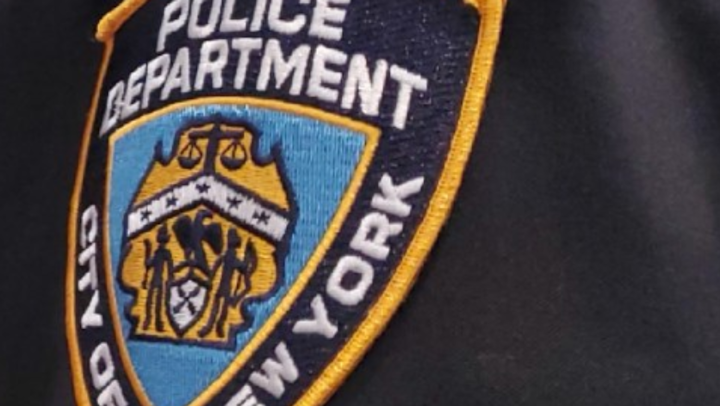 New York Police Department
NEW YORK -- An enraged Manhattan motorist couldn't curb his anger when he saw two city traffic agents writing him a parking ticket Tuesday — so he clubbed them with a pipe, police said.
The two traffic agents were writing summonses at W. 28th St. and Broadway around 9 a.m., when a man in a black Chevy pickup realized he was next and flipped out, cops said.
Two @NYPDTransport Traffic Enforcement Agents were assaulted with a metal pipe while issuing a parking summons in Manhattan today. Fortunately, no serious injuries.

To repeat: An attack on any member of the NYPD is an attack on society, & MUST be denounced by all NYers. pic.twitter.com/htEK6esShS

— Commissioner Shea (@NYPDShea) January 7, 2020
"In response to receiving the summons," Police Commissioner Dermot Shea wrote in a department-wide email obtained by the Daily News. "The driver got out of the vehicle and struck both [agents] with a metal pipe, before fleeing the scene."
Both agents were hit from behind, with one struck in the back and the other in lower right leg, police said.
The men were not badly hurt, and the suspect is being sought.
Shea promised detectives would find the pugilistic pipe pounder.
"I want to reiterate what I've said many times before: An attack on any member of the New York City Police Department is an attack on society, and must be denounced by all New Yorkers," Shea said. "Respect is a two-way street. I know you already exemplify that every day, and we are asking for that respect to be reciprocated – for people to always recognize you as the professionals you are."
———
©2020 New York Daily News
Visit New York Daily News at www.nydailynews.com
Distributed by Tribune Content Agency, LLC.