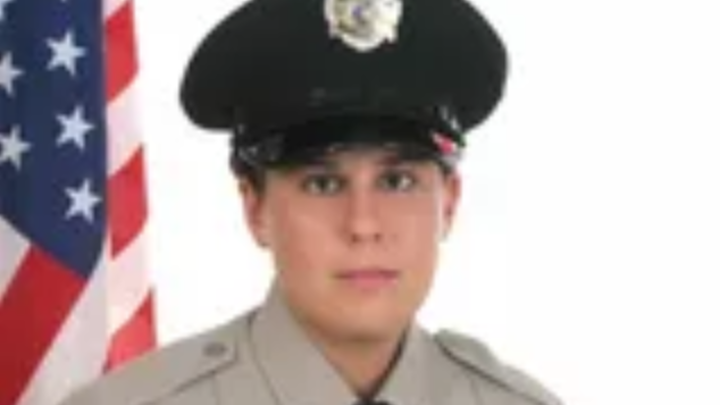 Northern York County Regional Police Department
YORK, Pennsylvania -- They just happened to be in the neighborhood.
Central Pennsylvania cops got a call that a masked robber grabbed a register drawer full of cash from a Dunkin' Donuts, and dashed outside to a getaway car at 12:37 p.m. Tuesday. By 12:39 p.m., suspected robber Tia Marie Landis was in police custody, according to the York Dispatch.
Officer Erika Eiker reportedly spotted Landis' gold Pontiac not far from the crime scene while making the rounds in her police cruiser. Eiker gave chase and arrested the alleged perp just two minutes after the 911 call was received.
Deputy Chief Dave Lash had high praise for the arresting officer.
"She's an aggressive, driven officer who gives her best on a daily basis," Lash said.
A bandanna, gloves and hoodie that Eiker is believed to have been wearing during the failed snatch-and-grab were found in her car. Northern York County Regional Police charged the 30-year-old suspect with robbery, theft and possession of drug paraphernalia. She was held on $90,000 bail, the report said.
———
©2019 New York Daily News
Visit New York Daily News at www.nydailynews.com
Distributed by Tribune Content Agency, LLC.