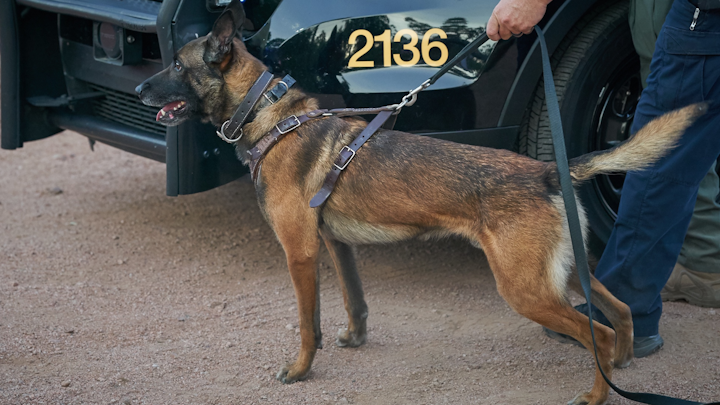 El Mirage Police Department
EL MIRAGE, Arizona -- An El Mirage Police K-9 was shot and killed while attempting to arrest a suspect Friday night.
Officials said the incident began around 5:20 p.m. when officers were attempting to arrest a suspect, later identified as 38-year-old Joe Ruelas, wanted for aggravated assault charges near Grand Avenue and Acoma Drive, according to KNXV-TV.
As officers gave chase, K-9 Koki's handler sent him to apprehend Ruelas, who shot and killed the police dog.
Two officers returned gunfire at Ruelas, who fled from the scene. After a manhunt, officers from numerous agencies responded to a home to find that Ruelas had taken his own life.
"The loss of Koki is no different than the loss of a Police Officer. Today the El Mirage Police Department mourns Koki, we lost a brother last night," El Mirage Police Chief Paul Marzocca said in a statement a day following the incident.
An investigation into the shooting is on going and a memorial service for K-9 Koki is being planned.