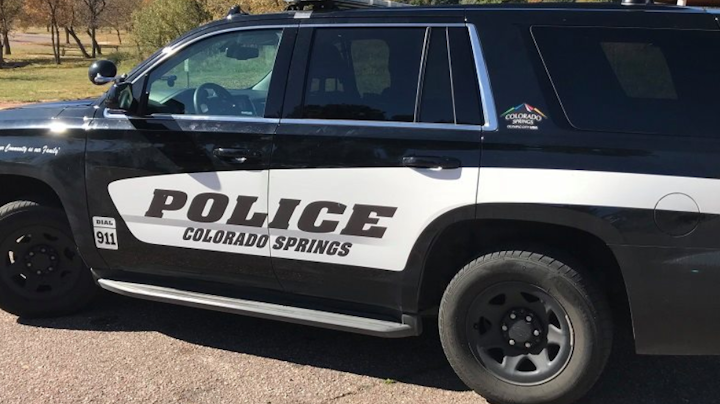 Colorado Springs Police Department
COLORADO SPRINGS -- A grand jury unanimously determined Colorado Springs police officers were justified when they shot and killed 19-year-old De'Von Bailey in August, Fourth Judicial District Attorney Dan May announced Wednesday.
"These are not easy decisions," May told reporters in an impromptu news conference near the Teller County Courthouse in Cripple Creek. "I think there was a totally independent investigation and a totally independent decision in this case."
Still, "this was a horrible tragedy for our community," he said.
The case has prompted outrage and protests across the state, prompting a call from Gov. Jared Polis and other lawmakers for an independent investigation into the shooting. Bailey was one of 31 people killed so far this year during altercations with Colorado law enforcement, according to a Denver Post analysis.
Bailey was shot in the back by police on Aug. 3 after fleeing from officers who attempted to pat him down for weapons. Police were responding to a 911 call from a man who said that someone matching Bailey's description had robbed him at gunpoint.
Body camera footage showing two officers shooting as the teen sprinted away made national headlines, leading to protests in Colorado Springs. Police said Bailey was reaching for a weapon while he was running and the teen ignored instructions to put his hands up. Officers found a gun in his pants after he was shot.
The Bailey family and their attorney have been critical of the entire investigation, saying all of the law enforcement agencies involved in the investigation — the police department, the DA's office and the El Paso County Sheriff's Office — are too interconnected.
"This was certainly a predictable outcome," Mari Newman, an attorney representing the Bailey family, told The Denver Post. "This is exactly what you can expect when a tainted investigation is presented by a biased prosecutor."
The Bailey family is "extremely disappointed" with the result, Newman said. They intend to pursue civil litigation, she said.
"When the system refuses to police itself, then families need to stand up for their own constitutional rights," Newman said.
But May said critiquing the El Paso County Sheriff Office's investigation is a "red herring."
The DA said the grand jury cited the "fleeing felon" statute in its decision to justify the officers' actions, a statute legal experts say allows leeway for officers to shoot someone suspected of violence, even if they are running away.
Asked whether Colorado needs to reform how cop shootings are investigated, May said the current system is as fair as it gets.
The Fourth Judicial District Attorney's Office has been investigating the shooting. In October, May referred the case to a grand jury for investigation, and the group of El Paso county residents met multiple times before issuing their decision. May said the Bailey family asked for a grand jury review. The FBI also is reviewing the case.
Vince Niski, Colorado Springs police chief, tweeted an open letter to the community after the grand jury decision, saying "What happened on Aug. 3, 2019 is something neither police officers nor citizens ever want to experience."
Niski added that his department "fully trusts and supports" the legal process, and "we trust in the decision made by the community members who comprised the Grand Jury."
May last decided to bring a case of an officer shooting to a grand jury in 2018, he said. In that case, nobody was injured but an officer fired a weapon. May added that he has prosecuted more than 30 law enforcement officers in his 11 years as the chief prosecutor for El Paso and Teller counties.
———
©2019 The Denver Post
Visit The Denver Post at www.denverpost.com
Distributed by Tribune Content Agency, LLC.