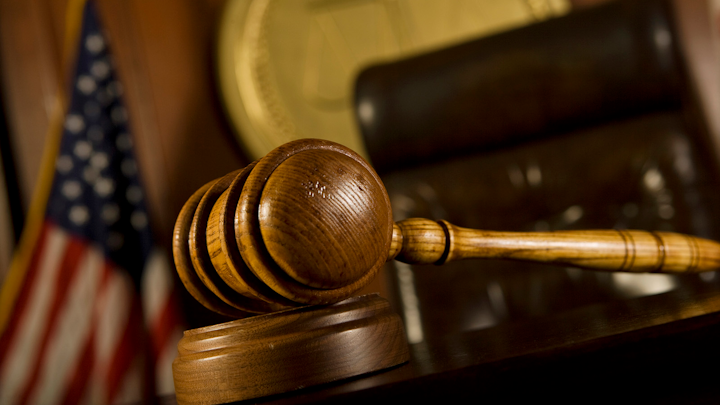 Dreamstime/TNS
PHILADELPHIA — Attorneys for the widow of slain Philadelphia Police Officer Daniel Faulkner said Tuesday that they have asked the state Supreme Court to disqualify Philadelphia District Attorney Larry Krasner's office from further participation in the appeal of convicted killer Mumia Abu-Jamal.
In their filing, lawyers for Faulkner's widow, Maureen, outlined what they believe to be conflicts of interest Krasner's office has in the case. The petition, filed by attorney George Bochetto and two of his colleagues, asks the court to invoke its King's Bench power and direct the state attorney general's office to handle the case going forward.
Maureen Faulkner and Bochetto announced the petition at a news conference Tuesday afternoon at the Philadelphia Fraternal Order of Police headquarters in Northeast Philadelphia.
"I'm here for justice," Maureen Faulkner said. "Justice for Danny and also justice for many victims" she said were "being wronged" by Krasner's office.
Abu-Jamal, 65, a former Black Panther, fatally shot Faulkner, 25, on Dec. 9, 1981, and was later convicted of first-degree murder and sentenced to death.
Although then-District Attorney Seth Williams announced in 2011 that his office would no longer fight Abu-Jamal's appeals of his death sentence and instead agreed to a sentence of life in prison, Abu-Jamal has continued appeals of his conviction.
Most recently, his lawyer, Judith Ritter, asked the state Superior Court in September to send Abu-Jamal's appeal back to Philadelphia Common Pleas Court Judge Leon Tucker so the defense could present what it contends is newly discovered evidence found in six boxes of files Krasner said he discovered in a storage closet at the DA's office last December.
The district attorney's office, in a Sept. 17 filing, said it did not oppose Abu-Jamal's motion to have the case sent back to Tucker for his lawyers to present "newly-discovered evidence." That prompted Maureen Faulkner to file a petition to intervene the next day.
The Superior Court later denied her request, but has yet to rule on whether it will send the case back to Tucker.
In a Nov. 12 petition to the state Supreme Court, Bochetto and fellow attorneys David Heim and John O'Connell cited what they described as conflicts of interest in Krasner's office: Paul George, assistant supervisor of the office's Law Division represented Abu-Jamal when he was a defense attorney; Jody Dodd, the head of the office's Restorative Justice Unit, had advocated for Abu-Jamal as a participant in a support group for him; and Krasner's wife, Common Pleas Court Judge Lisa Rau, had worked as a lawyer at a firm that represented Abu-Jamal in the 1990s.
The DA's office, in response, said neither George nor Dodd had any involvement in its handling of the case and noted that Rau had since left the law firm in question.
Lawyers for Abu-Jamal, meanwhile contend that documents found in the newly discovered boxes showed that witnesses who said they saw Abu-Jamal shoot Faulkner had been promised money or legal help in exchange for their testimony.
She also said documents in the boxes revealed for the first time handwritten notes indicating that the lead trial prosecutor was actively tracking the races of prospective jurors.
Ritter contended that taken together, the new evidence shows that Abu-Jamal's trial was "fundamentally unfair and tainted by serious constitutional violations."
Maureen Faulkner's lawyers, in their petition Tuesday, said Joseph McGill, the lead prosecutor at Abu-Jamal's trial, told them he had not been contacted by anyone from Krasner's office about the newly discovered evidence. Had anyone asked, he would have "given them detailed information which irrefutably demonstrated the absurdity of (Abu-Jamal's) current position," the petition said.
———
©2019 The Philadelphia Inquirer
Visit The Philadelphia Inquirer at www.inquirer.com
Distributed by Tribune Content Agency, LLC.