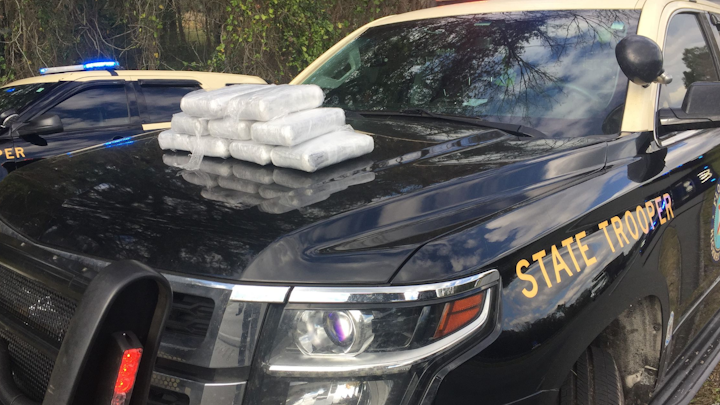 Florida Highway Patrol
TAMPA -- Florida Highway Troopers only meant to write a simple citation, but it quickly turned into a felony arrest after they found $1.2 million worth of cocaine.
Troopers pulled over a 27-year-old Elizabeth Espinoza Tuesday afternoon after observing illegal window tint on her vehicle on Interstate 75 southbound, according to a report by WFLA, a NBC news affiliated station serving the Tampa area.
Troopers noticed she was acting exceedingly nervous which stood out because of the innocuous nature of the stop, WFLA reported.
In response troopers summoned a K-9 unit to search the vehicle which alerted them to the enormous secret within the dashboard and the rear voids of the car, WFLA reported
Espinola was carrying 12 kilos of cocaine; she was arrested and taken to Sumter County Jail.
She faces several changes of drug possession, cocaine possession and cocaine trafficking, according to Sumter County Sheriff's Office.
Read the full story at WFLA.
———
©2020 The Orlando Sentinel (Orlando, Fla.)
Visit The Orlando Sentinel (Orlando, Fla.) at www.OrlandoSentinel.com
Distributed by Tribune Content Agency, LLC.