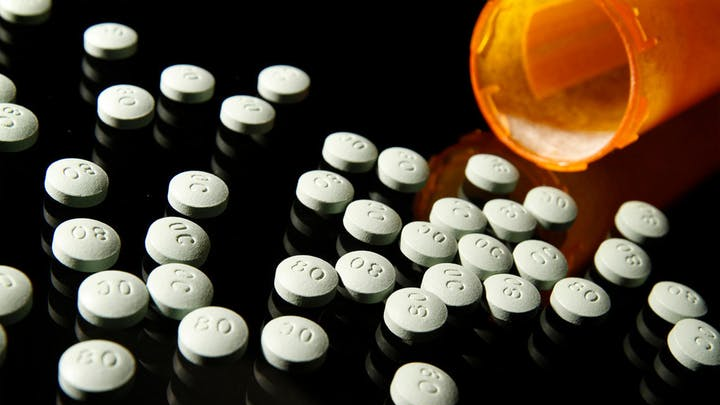 LIZ O. BAYLEN/LOS ANGELES TIMES/TNS
ANNAPOLIS, Maryland -- Maryland State Police were awarded $1.1 million in a U.S. Department of Justice grant to crack down on opioid distribution across the state, according to a press release issued Tuesday.
The announcement was issued jointly by the offices of U.S. Sens. Chris Van Hollen and Ben Cardin, both of whom applauded the progress that will be made with the extra money. The release indicated that the grant came from the Justice Department's Anti-Heroin Task Force program and will be used for anything related to investigations and other activities designed to disrupt illegal heroin and prescription or synthetic opioid distribution networks.
The release did not break down how the $1,100,576 grant would be distributed throughout the agency. Lt. Wayne Wachsmuth, commander of the Frederick barrack, said he was not aware whether any of the funding would make its way directly to the barrack. Either way, the funding was much appreciated in supporting the agency's goals statewide, Wachsmuth said.
The competitive grant will last for two years and does not require any local match. The funding will be administered through the DOJ's Office of Community Oriented Policing Services, according to the release.
Follow Jeremy Arias on Twitter: @Jarias_Prime.
———
©2019 The Frederick News-Post (Frederick, Md.)
Visit The Frederick News-Post (Frederick, Md.) at www.fredericknewspost.com
Distributed by Tribune Content Agency, LLC.