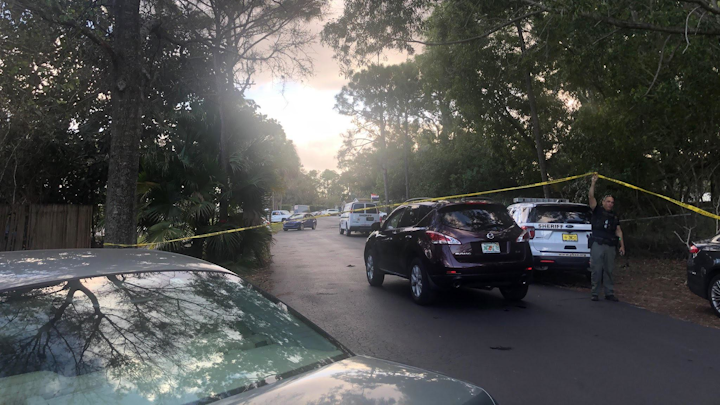 DANIELA PEREZ/The Palm Beach Post/TNS
GREENACRES, Florida -- A Palm Beach County Sheriff's Office deputy was injured by vehicle Thursday when the deputy was struck by a vehicle during an apprehension, the Palm Beach County Sheriff's Office said.
The incident happened at about 2:30 p.m. in the 2300 block of Greengate Circle, north of Greenacres. The deputy's injuries were not considered to be life-threatening, said Teri Barbera, sheriff's office spokeswoman.
According to a sheriff's report, deputies were attempting stop a suspicious vehicle shortly before 1 p.m. in the area of Military Trail and Purdy Lane. The vehicle fled at a high rate of speed, but deputies did not pursue, according to the sheriff's office.
Undercover deputies later located the vehicle, a maroon Dodge pickup in the area of Greengate Circle. Deputies gave commands for the occupants to exit the vehicle, with the driver complying. A passenger then slid over to the driver's side and put the vehicle in reverse, striking the deputy and his vehicle, the sheriff's office said.
The driver continued backward until coming to a stop at a fence. He fled on foot, but was apprehended a short distance away by a K-9 team.
Three people -- two males and a one female -- were taken into custody. Charges are pending, according to Barbera.
This is a developing story. Check back at palmbeachpost.com for more information.
Staff writers Daniela Perez and Jorge Milian contributed to this report.
———
©2020 The Palm Beach Post (West Palm Beach, Fla.)
Visit The Palm Beach Post (West Palm Beach, Fla.) at www.palmbeachpost.com
Distributed by Tribune Content Agency, LLC.