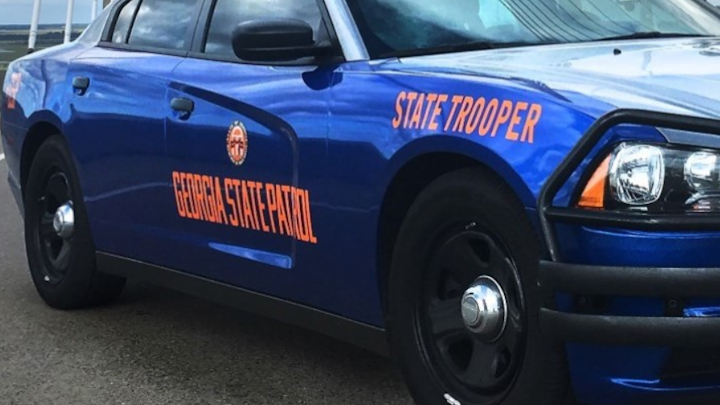 Georgia State Patrol
ATLANTA -- A state trooper's attempt to stop a fleeing vehicle ended Monday night when the suspect's SUV and the trooper's cruiser overturned. 
Trooper Jonathan Salcedo, who works out of the Georgia State Patrol's Jasper post, first tried to stop a GMC Yukon on I-575 just before 9:15 p.m., authorities said. The reason for the initial traffic stop was not released. 
The Yukon did not pull over, kicking off a pursuit that traveled into Cherokee County, according to the GSP.
The chase continued south on I-575 to Towne Lake Parkway, where Salcedo attempted to position his patrol vehicle to stop the fleeing Yukon. The tactic, commonly known as a PIT maneuver, caused both vehicles to flip, a GSP spokesman said.
The suspect, whose name was not released, was taken to an area hospital for treatment. Salcedo did not report any injuries at the scene.
The GSP is still investigating the incident.  
— Please return to AJC.com for updates.
In other news: 
———
©2019 The Atlanta Journal-Constitution (Atlanta, Ga.)
Visit The Atlanta Journal-Constitution (Atlanta, Ga.) at www.ajc.com
Distributed by Tribune Content Agency, LLC.