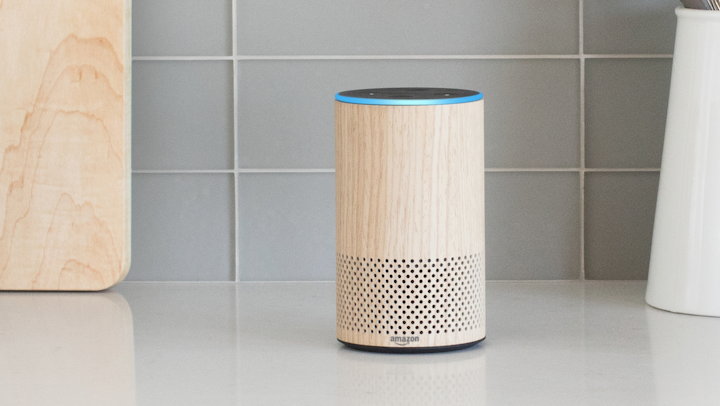 Amazon/TNS
HALLANDALE BEACH, Florida --  Hey Alexa, find the suspect.
Florida police believe an Amazon Echo device may have recorded a fatal fight between Silvia Galva and her boyfriend, Adam Reechard Crespo, at home in Hallandale Beach in July, according to the Sun-Sentinel.
Crespo, 43, previously told police that he and Galva got into an argument the night of July 12, at which point he grabbed her by the ankles and tried to pull her off the bed. She then allegedly grabbed a spear with a 12-inch double-sided metal blade.
"While he was still pulling her from the bed he heard a snap," the probable cause affidavit reads.
Crespo then allegedly turned around and saw the blade of the spear in Galva's chest. He pulled the blade out and tried to stop the bleeding, but Galva died anyway. Crespo was charged with murder.
Now, Hallandale Beach police say they're going through recordings from the Amazon Echo device to see if Alexa's voice-activated recording tool captured any of the fight.
"We did receive recordings, and we are in the process of analyzing the information that was sent to us," Hallandale Beach Police Department spokesman Sgt. Pedro Abut told the Sun-Sentinel.
In a statement, Amazon insisted that the Echo devices aren't eavesdropping on private conversations and don't begin recording until the owner uses the "wake word," which defaults as "Alexa" but can be changed.
"No audio is stored or sent to the cloud unless the device detects the wake word," Amazon spokesman Leigh Nakanishi told the newspaper.
Crespo's attorney said Galva's death was accidental and that his client should never have been arrested.
"I believe either she broke the spear and it happened to be the perfect storm of her falling at the same time and or she grabbed the spear to try to reach out and hit him with it," Christopher O'Toole told CBS Miami.
"It amounts to my client being the victim of an overzealous prosecution."
———
©2019 New York Daily News
Visit New York Daily News at www.nydailynews.com
Distributed by Tribune Content Agency, LLC.