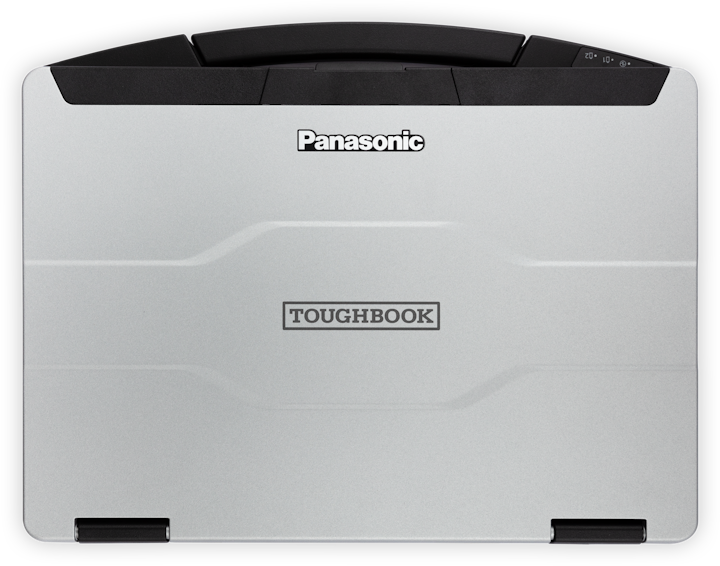 Panasonic
Do you use an iPad on duty? How about an Android-based tablet? Is the term "mobile data terminal" represent everything today's computers can do? 
Chances are your department has some sort of computer system in their patrol cars. Some agencies even provide their officers smartphones to use on duty - but perhaps yours has trudged through the mud that is the "bring your own device" policy. Regardless, the digital realm of law enforcement technology is on a constant change to balance force multiplication, an officer's efficiency, and the bottom-line budget. Keeping in the know about new products and capabilities can help you figure out what you want your technology to be able to do and help you plan the budget for when you'll be able to afford it.
Here are 20 New Notebooks, Tablets & Handhelds
As featured in the Law Enforcement Product News October/November 2019 issue.
FirstNet-ready high-performance router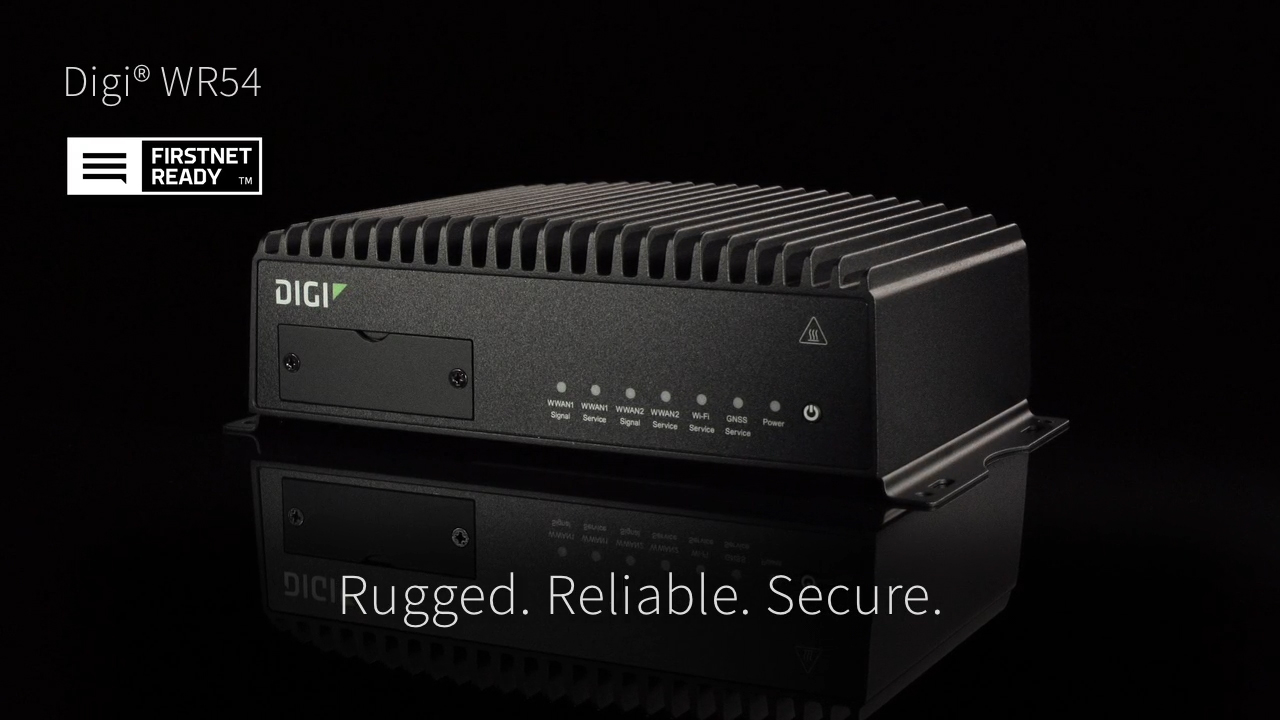 Digi InternationalThe FirstNet Ready Digi WR54 supports the FirstNet Band 14 spectrum and gives public safety access to the dedicated, physically separate FirstNet network core. The certification and approval for use of the Digi WR54 make it one of several wireless LTE-Advanced Pro Cat-12 routers available for the FirstNet communications platform.
The Digi WR54 is specifically designed to meet the connectivity challenges inherent in multi-location, on-the-move conditions. With a MIL-SPEC certified design for durability and dual cellular interfaces for immediate carrier failover and near-constant uptime, the Digi WR54 is ideal for providing continuous connectivity throughout a city or locations with marginal cellular coverage.
Additionally, the Digi WR54 comes with built-in Digi TrustFence security framework to simplify the process of securing connected devices and adapting to new and evolving threats and Digi Remote Manager, Digi's central, secure management application that allows users to monitor and control their distributed IoT devices.
Digi International's Digi WR54, an extremely reliable, secure, high-performance wireless router for complex mobile and industrial environments, is tested and approved for use on the FirstNet communications platform.
Two 8-Inch rugged field tablets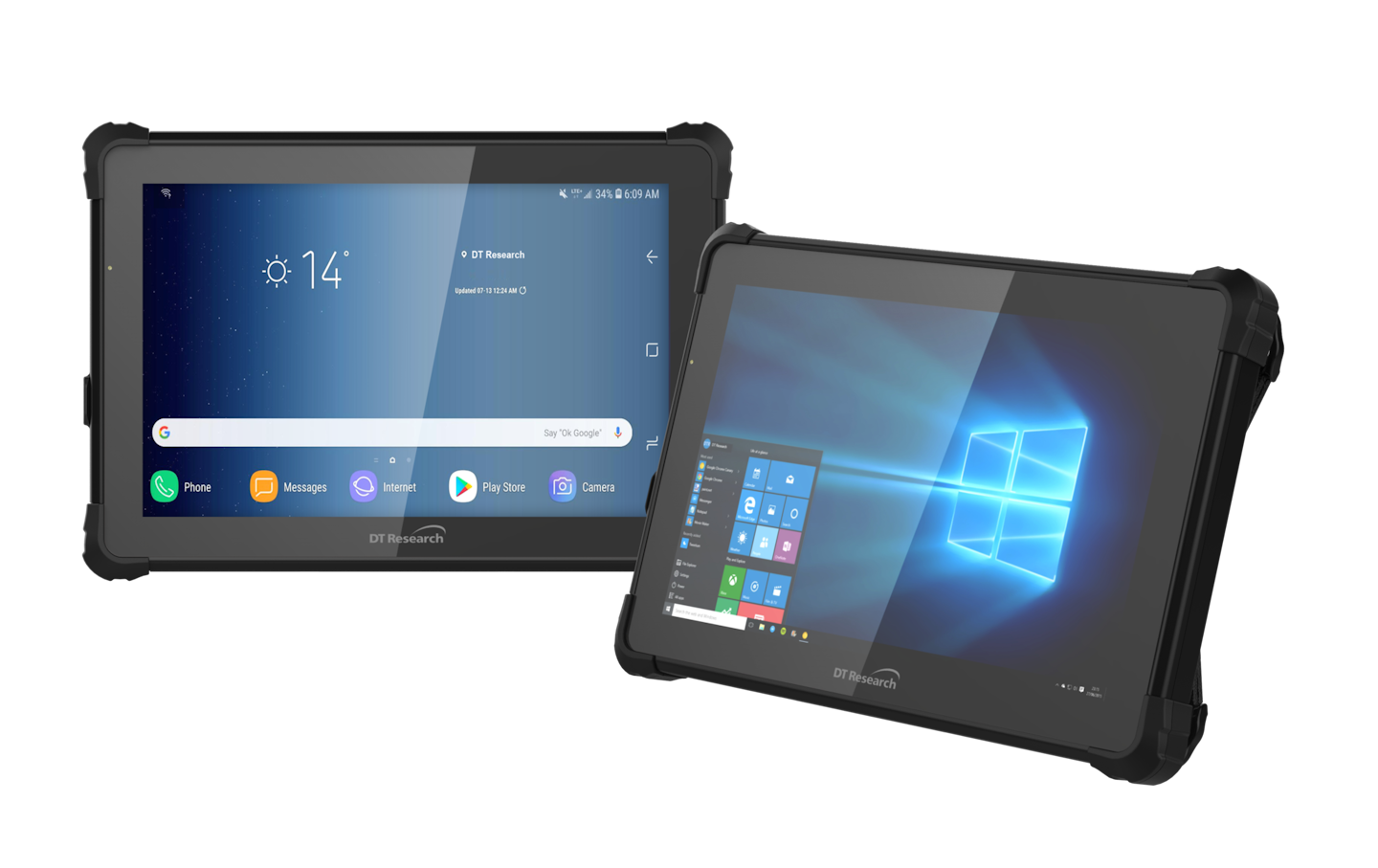 DT ResearchDT Research's DT380CR and DT380Q rugged tablets weigh under two pounds and are light enough to carry all day, yet with a large enough screen to get a variety of indoor-outdoor work done. These tablets have IP65 and MIL-STD-810G ratings for military-grade durability, seamless information capture-transmission capabilities and hot-swappable batteries that enable zero work interruptions– boosting productivity, while simultaneously providing organizations with an affordable rugged solution.
The tablets' 8-inch display hits the readability sweet spot for workers in a variety of environments through a high brightness, outdoor viewable screen with capacitive touch. Information capture and transfer is made simple, with a built-in 2D barcode scanner and 5 megapixel back camera or 3D built-in Intel RealSense Depth camera. Robust wireless communications capabilities transfer information seamlessly through 4G LTE mobile broadband, WiFi and built-in long-range (1,000 foot) Bluetooth.
Forensic software helps digital forensics
ADF Solutions Inc.ADF Solutions' Mobile Device Investigator is a forensic software to investigate iOS and Android devices. With the easy-to-use Mobile Device Investigator, agents and investigators can now quickly and easily collect evidence from iOS and Android phones and tablets in just minutes, either on-site or back in the lab. The Mobile Device Investigator software tool is user-friendly and requires minimal training since it is designed to be operated by front line police, sheriffs, field agents, and investigators. Users can connect a suspect device via USB port to quickly collect evidence and perform a fast logical acquisition of up to 4GB of data per minute.
Search for keywords and hash values during acquisition
Perform a quick review of the data using the picture gallery, video frames, comprehensive filters, VICS/CAID auto-categorization, data deduplication, and whitelist elimination
Conduct an in-depth analysis of the data using the visual classification, timeline view, and view links between files of interest and user activities
Create a custom report with tagged data and export reports in PDF, HTML, CSV or VICS formats
Customer-driven modular design 
The Panasonic TOUGHBOOK 55 mobile computer offers flexibility with its modular expansion packs and accessories that can accommodate a multitude of work environments and personal preferences. The modular design supports the demands of public safety offering unparalleled customization that can simplify ordering, shorten lead times, decrease downtime and help futureproof their purchase as work needs change. Expansion packs offer a variety of additional features such as I/O ports, a fingerprint reader, dedicated graphics and a second storage drive. Both the main storage drive and optional second storage drive are quick-release for easier installation and access to the drives.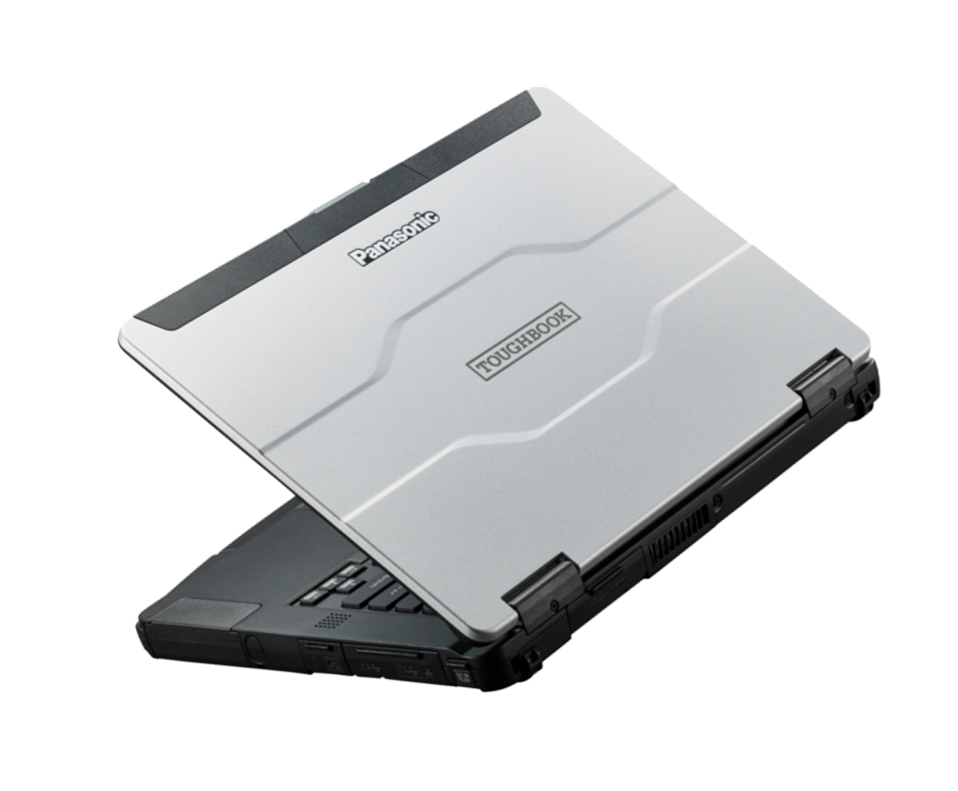 Panasonic

The RAM and keyboard are both user-upgradeable. Often mounted in vehicles and used indoors and outdoors, this latest TOUGHBOOK has the ability to work all day on a fully charged battery, which is among the most critical needs for users out in the field. The TOUGHBOOK 55 has the longest battery life of any Panasonic TOUGHBOOK to date with the ability to 'hot-swap' an optional second battery without powering down or interruptions.
Innovative modular design
Unprecedented all-day battery
The thinnest and lightest laptop in its class
The first laptop in its class with tetra-array microphones for unmatched speech recognition accuracy
Get smart about fitness
Activ5 launched their smart fitness device available at Apple stores. It will also be one of the few non-Apple products that customers will be able to demo at the giant retail store, which will allow millions to see how fun and effective it is to exercise with Activ5 anywhere.
After developing an Apple watch app and the recent fully integration with Apple HealthKit, Activ5's users can incorporate their strengthening stats into their everyday tracked activity.
The SecureView Tablet Make Mine program
Securus TechnologiesThe Pinal County Sheriff's Office partnered with Securus Technologies to bring technology to the inmates at the Adult Detention Center—aimed at preparing the incarcerated with 21st-century skills to help them have a successful future. Inmates will be able to use tablets to help advance their education and gain new skills while they are incarcerated. The sheriff's office is equipped with a digital toolkit made up of the SecureView Tablet as well as Digital Mail Center and in August, will be adding eMessaging.
Vehicle-based LTE router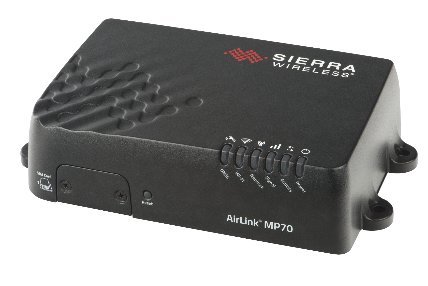 GetWirelessThe AirLink MP70 is a high performance, LTE-Advanced Pro vehicle router developed specifically for mobile mission-critical applications in public safety, transit and field services.
Offering high power, long-range Gigabit Wi-Fi and Gigabit Ethernet, and up to 600 Mbps downlink and 150 Mbps speeds over LTE-Advanced Pro, the AirLink MP70 unites the fleet with the enterprise network and enables multiple field applications to work simultaneously, further and faster from the vehicle than ever before. The MP70 is a certified device that is Band 14 and FirstNet Ready.
Fully rugged laptop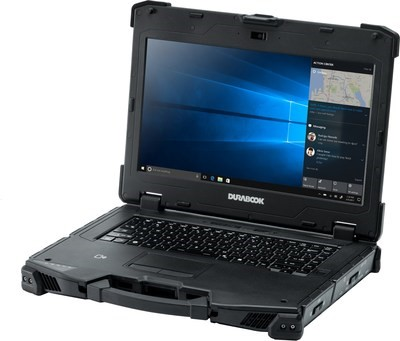 Durabook Americas Inc.Durabook Americas, Inc.'s Z14I fully rugged laptop was engineered for the extreme conditions faced by military and field service personnel around the globe. The sleek design of the Z14I features an unprecedented range of built-in customization possibilities, proprietary DynaVue technology, 14-inch Full HD sunlight-readable multi-touch display, and hot-swappable battery technology for non-stop power.
With the latest 8th Generation Intel Core processors and graphics capabilities, the Z14I can effortlessly handle data-intensive tasks. Dual-band wireless AC 9260 and Bluetooth V5.0 ensure data synchronization is seamless. Z14I's comprehensive selection of I/O ports and multiple configuration options enable connectivity to legacy and cutting edge systems.
Flipping the script on rugged phones
Those who protect, provide and serve need simple, fast and reliable communication. The Sonim XP3 is an ultra-rugged flip phone built to communicate and thrive, in extreme conditions. It's as tough as it is convenient, with purpose-built features users can depend on. It helps ensure clear communication regardless of the work environment. Any worker in need of voice-only communications can benefit from the XP3 as it is interoperable with field radios and smartphones using Sprint Direct Connect Plus, making it easy and efficient to stay connected with field workers.
Comprehensive 3-year warranty virtually eliminates the cost of device replacement.
Built to Sonim Rugged Performance Standards, including MIL-810G and IP-68, to ensure reliable communication even in the most hazardous and extreme environments.
Global LTE capability to help stay connected internationally.
100 dB+ speaker with noise cancellation to communicate clearly, hear loudly in even the noisiest conditions.
Rugged microphone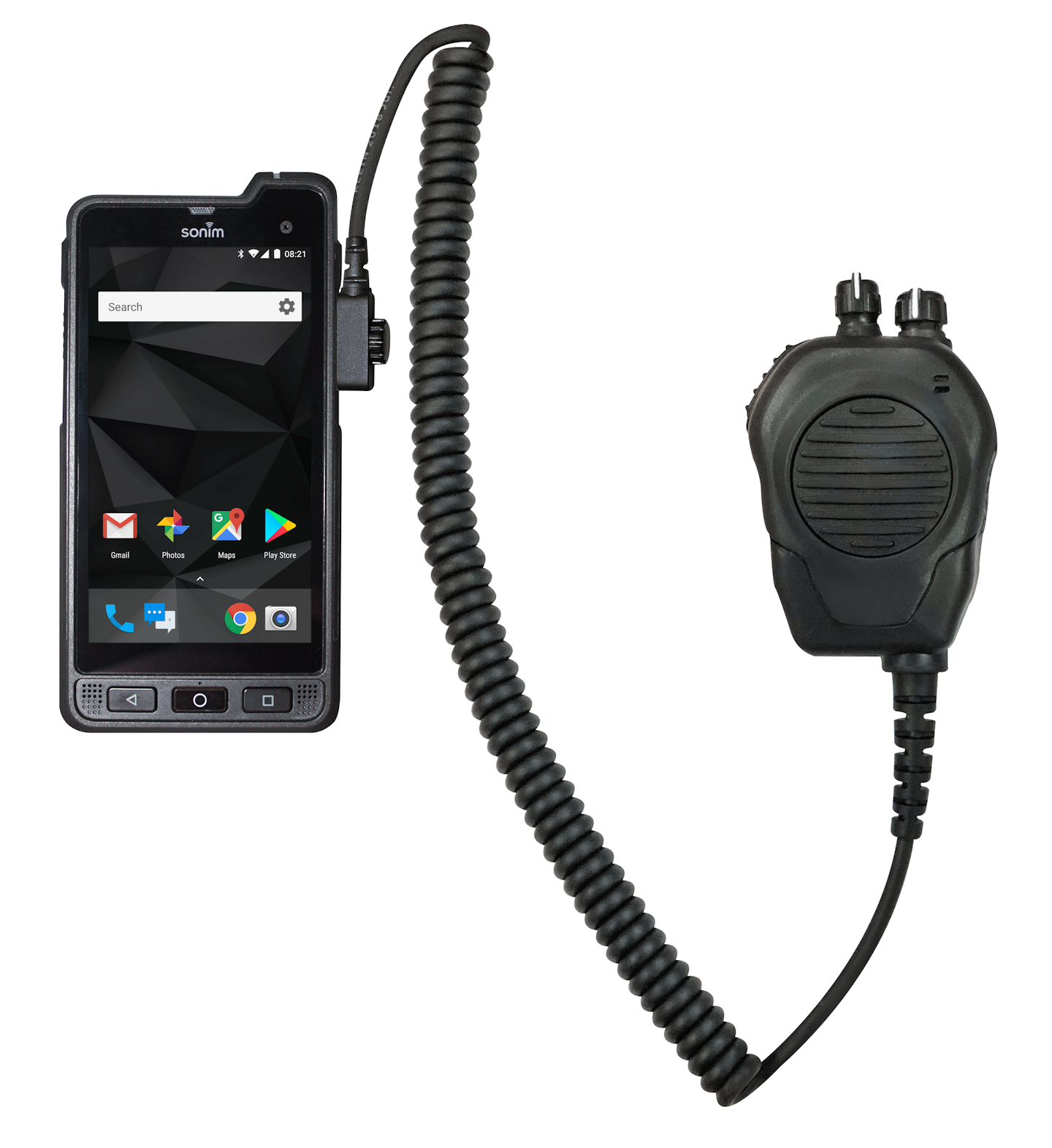 Sonim Technologies Inc.Sonim Technologies' Stone Mountain Phoenix Remote Speaker Microphone (RSM) features a 10-Channel Selector and Klein Valor RSM with 16-Channel and Volume Selectors. These ultra-rugged accessories are designed with the first responder in mind, offering a complete hands-free communications experience on Sonim's XP8 and XP5s handsets. Key features demonstrating compatibility with Sonim's XP8 and XP5 include Sonim's SecureAudio interface allows the speaker microphone to be physically secured to and powered by the XP8/XP5s, features that are unique to Sonim devices across the cellular industry; the ability to use the RSM to directly change channels or talk groups and control volume. The Stone Mountain Phoenix and Klein VALOR RSMs' Push-to-Talk (PTT) voice capabilities can be powered by SLA's ESChat using a FirstNet-ready, over the top, solution specifically developed on Sonim's SDK that is compatible with the channel selectors.
An 11.6-inch durable tablet
Durabook's 11.6-inch touchscreen tablet, R11L, is built to boost productivity and efficiency for workers in retail, logistics, and hospitality, as well as for applications like workforce management, asset/inventory management, mobile POS, line-busting, in-aisle assistance, and table service. The R11L expands Durabook's rugged tablet range and offers an enterprise-class option for workers that require seamless data-capture and high flexibility.
Durabook

The R11L is slim and lightweight (1.2kg), making it highly portable. It has up to 16 hours of battery life, includes Windows 10 Pro, a high-performance, energy-smart Intel Pentium processor and Intel HD 610 Graphics, for fast and efficient use of applications and visuals on the move and around the clock.
AI-driven digital evidence solution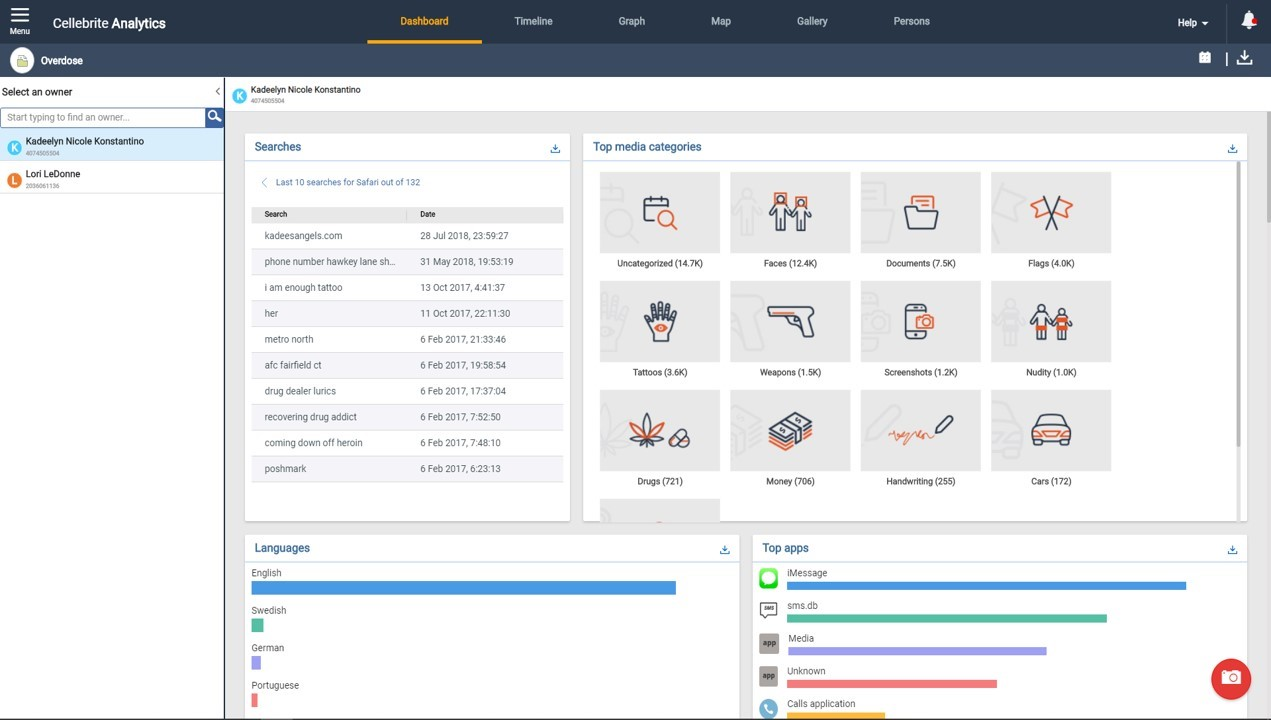 CellebriteCellebrite's artificial intelligence (AI)-driven customization capability is part of the Cellebrite Analytics Solution. This first-of-its-kind technology enables investigators and lab practitioners to create customized digital media categories to find and surface video and image evidence related to a specific topic relevant for their current investigations. This capability complements the 13 pre-defined electronic media categories, such as weapons, drugs, suspected child exploitation, and money, already available as part of the Cellebrite Analytics Solution. With this machine learning capability built into Cellebrite's Analytics Solution, law enforcement can quickly create new categories and then train the system in just a few clicks to find pertinent images that can be key to generating leads and solving cases.
Keeping your mobiles safe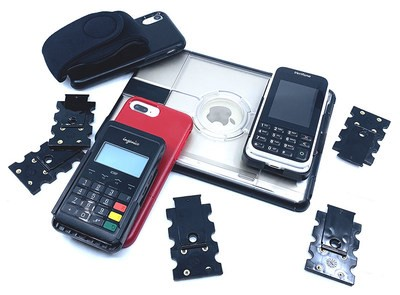 Handeholder Products, Inc.From Handeholder Products Inc., as part of its Linkyt product line, the Sidekyck product. attaches to various other HPI brand products to integrate with the OtterBox uniVERSE Case System for tablets and phones. To work with the uniVERSE's rail-based attachment system for accessories, the Sidekyck adopted that same geometry to allow it to link securely. Molded from sturdy polycarbonate plastic, the Sidekyck is simple in form, but sports features that enable added versatility, functionality, and security. The Sidekyck attaches both horizontally and vertically and has multiple mounting-hole options to allow for the difference in use between large and small tablet and phone cases.
Vehicle networking router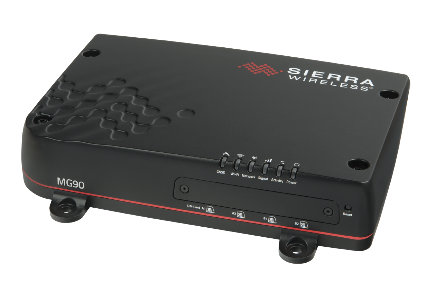 GetWirelessThe AirLink MG90 is a high-performance LTE-Advanced Pro vehicle multi-networking platform, purpose-built to provide secure, always-on connectivity for mission-critical applications in public safety, transit and field services.
With extensible multi-network connectivity, the MG90 offers dual LTE-Advanced Pro, Dual Concurrent Gigabit Wi-Fi, and Gigabit Ethernet, with extensions to Land Mobile Radio (LMR) and satellite systems. The MG90 is FirstNet Ready with Band 14 support.
Selects best available network based on user-defined policies
Seamless network handover and sub-second network switching
Consolidated security with the AirLink Connection Manager (ACM)
Remote, real-time network insight and control with the AirLink Mobility Manager (AMM)
Purpose-built for vehicles
Digital forensic field triage device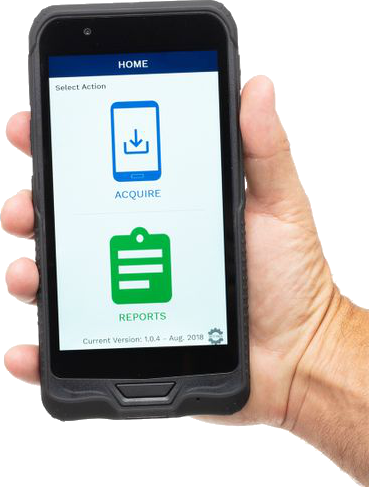 SusteenSusteen's Field Triage Device is a game-changer in digital forensics. Susteen surveyed front line users and listened to the needs of federal, state and local law enforcement. The field triage device is specifically designed for a quick response to threats in the field.
Acquire evidence data from cell phones and tablet computers anywhere at a fraction of current costs. New methods speed up the acquisition of data from hours to minutes. Agents in the field can have instant access to text messages and call data. Users can preserve evidence on all devices by utilizing software and optical acquisition methods. These new advances in digital forensics, cut the cost of the device down by over 70%, making the tool affordable for even the smallest law enforcement agency.
Over 500 Data Pilot 10 field triage devices are now available in the US and agencies across the country have been able to increase their operational capabilities. A pilot program is in place to allow agencies to purchase multiple units and receive complimentary training on the devices.
Tablet includes a 3D camera for detailed images 
DT Research's DT301X-TR Rugged Tablet is a lightweight military-grade tablet that is purpose-built to enhance the precision for crime and crash scene reconstruction.
With 10.1" high-brightness capacitive touch screen that can easily be read in a wide range of lighting indoors and outdoors, a choice of Intel 8th generation Core i5 or i7 processors, and MIL-SPEC and IP ratings to hold up to real-world hazards, the DT301X-TR performs in many industries and environments.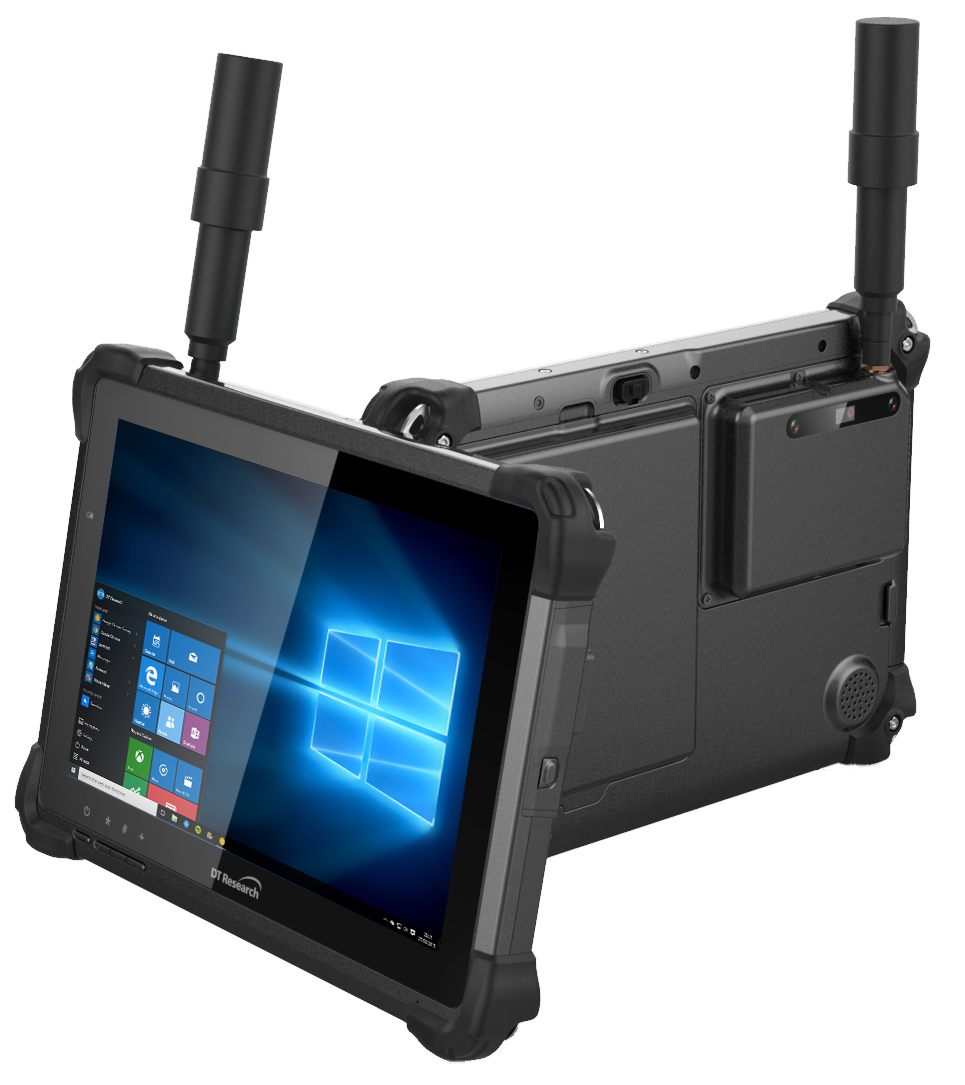 DT Research

The DT301X-TR integrates the optional Intel RealSense Depth camera which provides real-time 3D imaging to quickly and accurately create measurements for CAD, engineering, design, utility and project management, and crime/crash scene forensics. Scientific grade data, which is important for evidence as well as building plans, is now easier to access and use for specialists and non-credentialed workers alike. With this 3D camera technology, depth perception is integrated to add the most accurate image to make projects stay factual and consistent. The integration of the 3D camera with a rugged handheld tablet improves the mobility and reduces the bulk and limitations of a laser scanner for small, hard-to-reach spaces and brings the measurement, real-time scanning, and positioning together in one device which can also be used to process and transmit the data.
Make your Samsung smartphone a biometric device
AMRELAMREL's BioFlex S (Gen 2) is a single-finger biometric smartphone solution for security and law enforcement professionals. AMREL's rugged BioFlex S module and Suprema ID's BioMini Slim 2 scanner work together to convert Samsung Galaxy S7 (S8 coming soon) smartphones into biometric devices for mobile identification.
Fingerprints are captured by the BioMini Slim 2, a Suprema ID module with a 500dpi slim optical sensor as well as the world's best-performing fingerprint algorithm. Its Live Finger Detection (LFD) technology uses machine learning to capture FBI-certified fingerprint images and detect fake fingerprints.
About a half-inch thick, the sensor is IP-65 compliant, withstanding dust and water. Even under direct sunlight, the Multi-Dynamic Range (MDR) technology enables capture of mobile ID FAP20 quality fingerprint images.
By adding biometric capabilities to a smartphone, the BioFlex S eliminates the need for purchasing two separate devices. Simply slide the fingerprint module on the back of the rugged case and your phone becomes a biometric capture device. Remove the module and your mobile device is a smartphone protected by the rugged case.
For Automated Fingerprint Identification System (AFIS) system integrators and software developers, the BioFlex S is a cost-effective Android smartphone solution that can retrofit with your Samsung smartphone. An ideal platform for developers, BioFlex S comes with a comprehensive SDK, which offers superior hardware and software compatibilities.
Semi-rugged laptop
Durabook Americas Inc.'s 2nd Generation S15AB semi-rugged laptop maintains its best-in-class performance, mobility, and durability. At just 1.5" thick and weighing only 5.76 lbs. with a 15.6" Full HD Display, the S15AB is designed for a mobile workforce with IP5X and MIL-STG-810G certifications. The S15AB features an 8th Generation Intel processor to handle data-intensive tasks and includes an optional multi-drive storage configuration, making the S15AB into a highly-mobile working server.
Built to withstand harsh conditions, including temperatures between -4 degrees and 140 degrees, the 2nd generation S15AB also offers enhanced 3-foot drop survivability. The ultra-customizable S15AB can be equipped with up to three storage drives and transformed into a working server to support mobile command centers and emergency responders with RAID 0 and RAID 1 capabilities.
Secure an officer's mobile browsing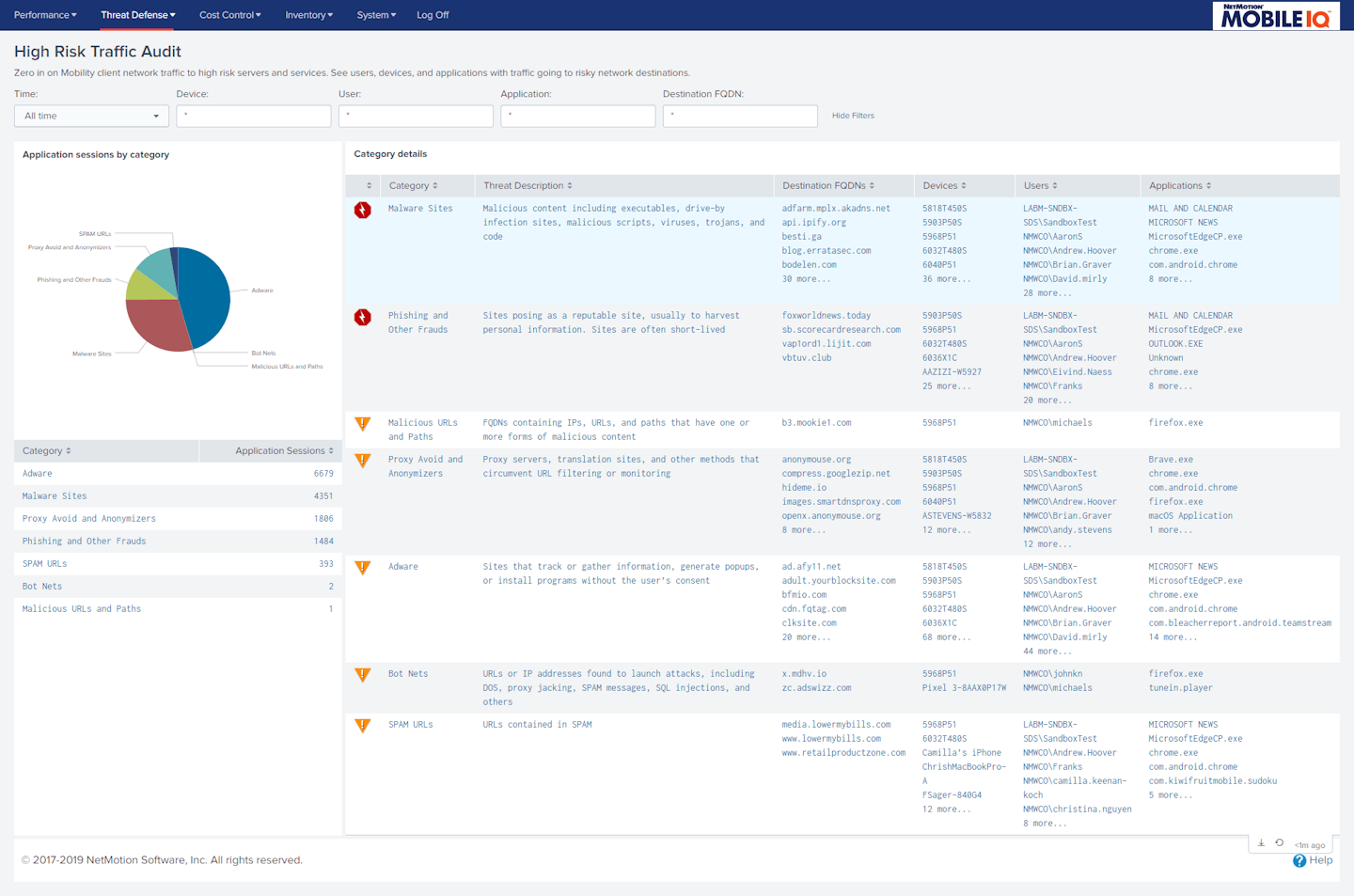 NetMotion Software's NetMotion Reputation is a subscription service that identifies the risk profile and usage categories of hundreds of millions of web domains. Reputation allows IT teams to get visibility into user behavior, including a better understanding into access to risky or inappropriate cloud applications and websites. Customers can also block access if an end-user inadvertently clicks a malicious link in an SMS or mobile application - even when on cellular or public WiFi connections - which many network security services cannot prevent.
Reputation categorizes websites by site type, granting administrators visibility into potential violations of acceptable usage policies, such as adult content or unlicensed filesharing. The definition of "inappropriate" varies from workplace to workplace and team to team, so Reputation gives the level of detail necessary for IT to set policies tailored to their specific company and user base.
Patient tracking and mass casualty events app
Cleartronic, Inc. through ReadyOp Communications, Inc., released an application for first responders and hospitals for patient tracking and mass casualty events. ReadyOp developed a capability for identifying and tracking patients. ReadyOp Scan app solves the issue of lost time and efficiency during response actions when multiple patients and multiple agencies are involved. Even in a mass casualty situation, responders will be able to quickly scan identifying tags for patients using their cellphones. The information is then quickly uploaded to the region's ReadyOp site along with the GPS location, pictures and other information entered by the responding personnel.