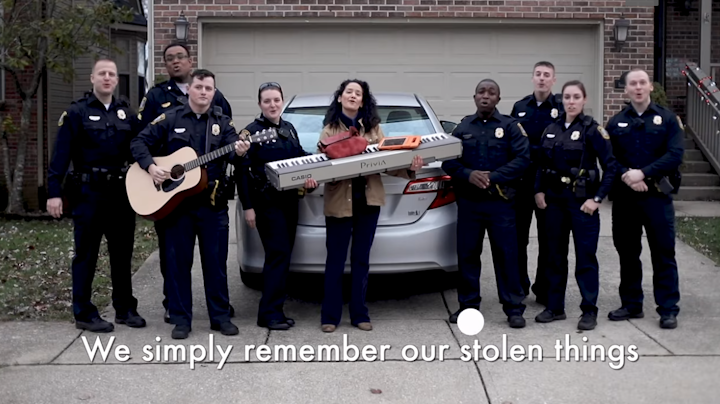 Lexington Police Department
LEXINGTON, Kentucky -- The Lexington Police Department released a festive and musical reminder over the weekend for the public to keep vehicle doors locked and to take valuables and firearms out of their cars.
From January through November of this year, there were 1,911 thefts from vehicles reported to police in Lexington. The city is on track to outnumber last year's thefts from vehicles, according to police. In November, police got reports of 55 guns stolen from vehicles in Lexington.
In the last two weeks, police arrested four people suspected of taking advantage of unlocked vehicles.
Ronald Hunter II, 26, was charged with receiving stolen property, fraudulent use of a credit card and theft of a firearm, according to police. Police think it's possible he's responsible for hundreds of thefts from cars.
A 15-year-old, whose name was not released because he's a minor, was charged with theft of a firearm and possession of a firearm by a minor, according to police. He's accused of stealing a 9 mm handgun from an unlocked pickup truck.
Two other juveniles, a 15-year-old boy and a 16-year-old boy, were each charged with receiving a stolen vehicle and receiving a stolen firearm, according to police. They are accused of driving a car that was left running with a gun inside.
In a video titled "My Stolen Things," UK police officers sing to the tune of "My Favorite Things" to warn people in Lexington of the dangers of leaving car doors unlocked.
———
©2019 the Lexington Herald-Leader (Lexington, Ky.)
Visit the Lexington Herald-Leader (Lexington, Ky.) at www.kentucky.com
Distributed by Tribune Content Agency, LLC.