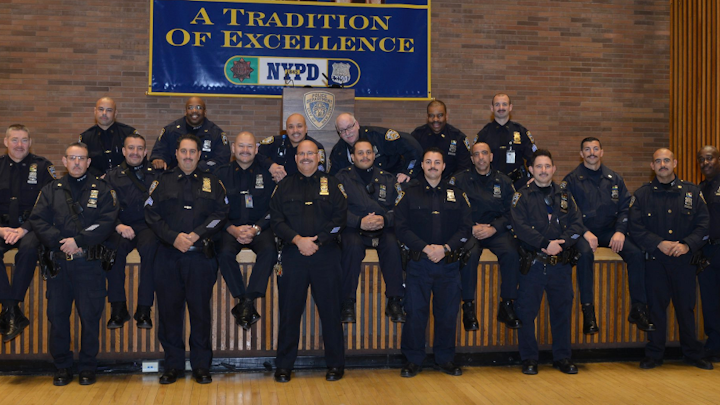 New York Police Department
NEW YORK -- They may look like they're auditioning for roles in a "Starsky and Hutch" by the cops assigned to NYPD headquarters are letting it all grow for charity.
The officers on the One Police Plaza security detail are sporting mustaches to collect money for the Movember Foundation, which raises funds and awareness for prostate and testicular cancer, among other men's health issues.
The hirsute heroes have already raised $1,060 and hope to pull in more by the end of the month.
"A high percentage of men get prostate cancer. Somebody in our locker room probably has prostate cancer or is going to get prostate cancer," said Officer Charles Edwards, who made headlines last year when he and his partner revived a one-year-old boy who stopped breathing on a Brooklyn subway platform.
For officer, Mark Steinhauer taking part in Movember is a no-brainer.
"It's a nice gesture," he said. "Real simple."
Less simple is getting his wife to like mustache.
"I'll be getting rid of it," Steinhauer confessed.
Movember started with two friends in Australia in 2003 and is now ranked among the top 500 non-governmental organizations. Each November, individual men put down their razors and donate the cash they would have spent on shaving each month.
———
©2019 New York Daily News
Visit New York Daily News at www.nydailynews.com
Distributed by Tribune Content Agency, LLC.