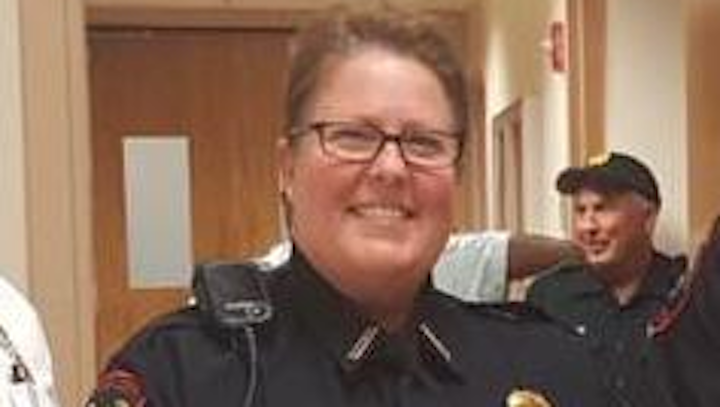 Orange City
ORANGE CITY, Florida --An Orange City police sergeant shot herself to death on Daytona Beach, officials said.
The call of a person shot on beach was made around 7:30 p.m. Tuesday and dispatchers said a woman on the beach was pulled out of the surf near SunSplash Park with a gunshot wound to her head.
On Wednesday morning, Wayne Miller, Orange City Police Department's deputy chief of police, announced "the unexpected passing of one of our police officers - Sgt. Kelly Jo Brubaker."
Orange City police Lt. Jason Sampsell declined to comment on whether Brubaker used her department issued firearm.
On Tuesday night there were reports that a child might have been with Brubaker but Sampsell said law enforcement was also dealing with another case around the same that that involved a child and there may have been a miscommunication.
There was no child with Brubaker, Sampsell said.
According to Miller's announcement, Brubaker started with Orange City police in in July of 2007 as a patrol officer. After four years, Brubaker was promoted to sergeant in November 2011, Miller said.
"She was an asset to the police department and served in her position with honor and distinction," Miller said. "Additionally, Kelly was an adjunct instructor for the Daytona State College instructing other law enforcement personnel."
Miller said: "The men and women of the Orange City Police Department are stunned by the unexpected death of our dear friend and co-worker Sergeant Kelly Brubaker. Kelly was very well liked and respected as a knowledgeable and experienced police officer.
Before joining Orange City police, Brubaker also worked several years as Volusia County 9-1-1 dispatcher, Sampsell said.
Brubaker mentored many younger officers and served as a role model for all, Miller said on a Facebook post.
"The Orange City Police Department already greatly misses Kelly Jo," Miller said.
The department has been getting an outpouring of support from the community, officials said.
"Please keep Kelly Jo, her family and all the members of the Orange City Police and law enforcement community in your prayers as we grieve this most unfortunate loss," Miller said.
This story is developing. Check back for update.
DON'T MISS AN EPISODE, SUBSCRIBE: iTunes | Google Play
———
©2019 The News-Journal, Daytona Beach, Fla.
Visit The News-Journal, Daytona Beach, Fla. at www.news-journalonline.com
Distributed by Tribune Content Agency, LLC.