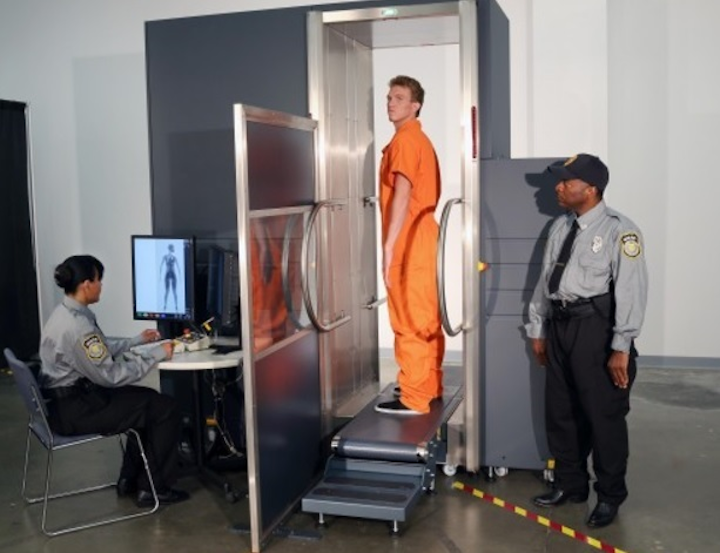 Smiths Detection Inc.
From inmate transport restraints to contraband detection, county jails and major correctional facilities have the daunting task of holding chaos at any moment - and so much starts from the ground level. The sheriff and correctional officer has a hard enough of a job. Check out the below and see if these, or any products in our "Corrections" category can help make you and your fellow officers that much more efficient and, maybe - possibly - that much more safe.
Here are 8 Jails & Corrections Products
As featured in the Law Enforcement Product News July/August 2019 issue.
Inmates can find jobs, get training, and prepare for reentry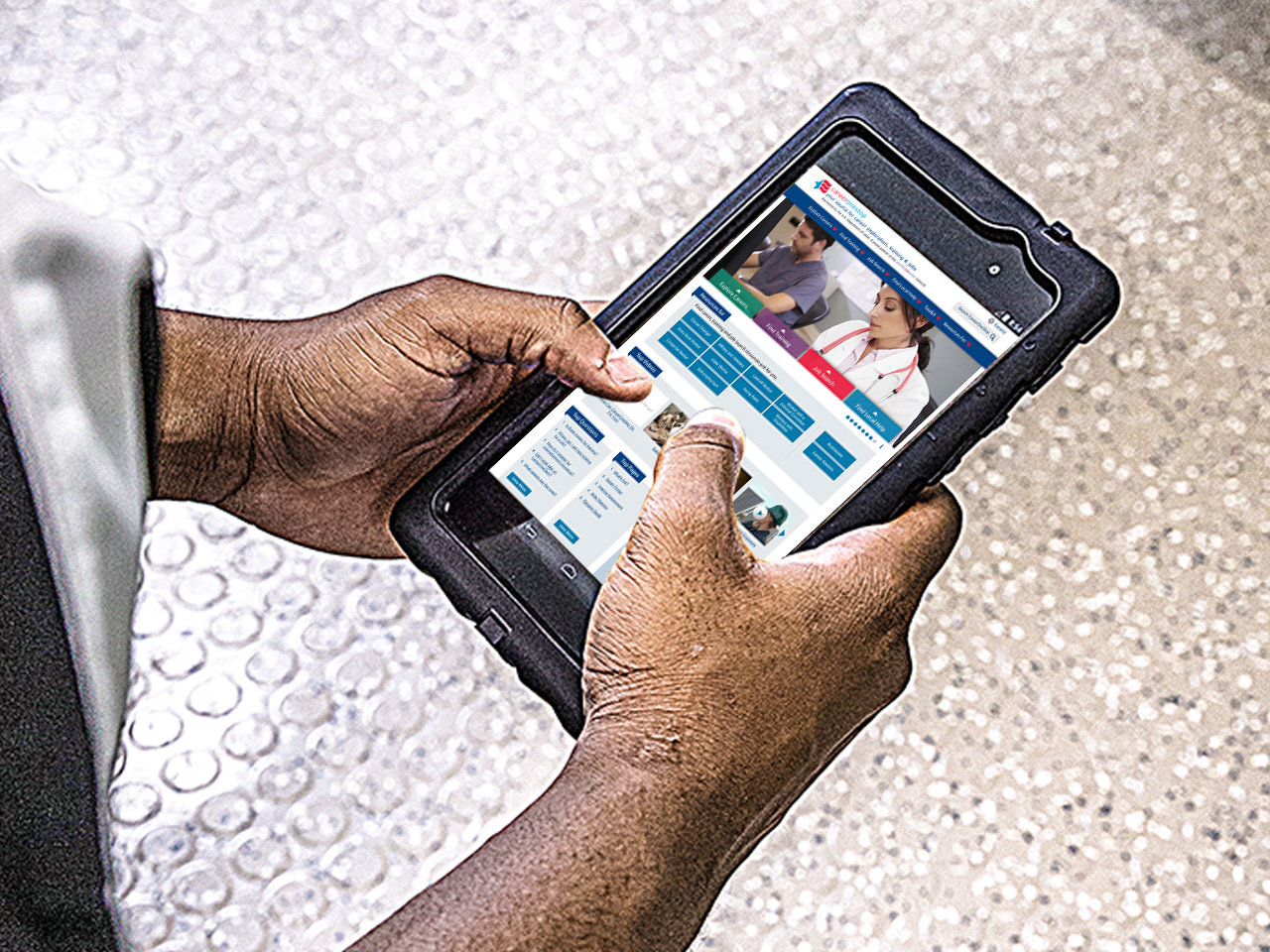 The CareerOneStop ReEntry App from GTL.GTLGTL's CareerOneStop ReEntry is a secure application for the Inspire tablet which allows access to the Department of Labor's (DOL's) CareerOneStop website content and tools. This DOL application is available at no cost to facilities or inmates. By providing access to the DOL application, GTL adds to its holistic approach to improve conditions for inmates and increase chances of successful reentry. The secure CareerOneStop ReEntry application is available inside correctional facilities that have Inspire tablets. All external links and maps are disabled, providing inmates, instructors, and other intermediaries access to a full range of tools, resources, and information to help incarcerated individuals navigate their post-incarceration training, employment, and career paths without the risk of active internet links. This application is available to inmates inside jails and prisons, while the more robust site with all active links, online job applications, and more is available to inmates from any computer or smart device after their release.
Full-body X-ray scanner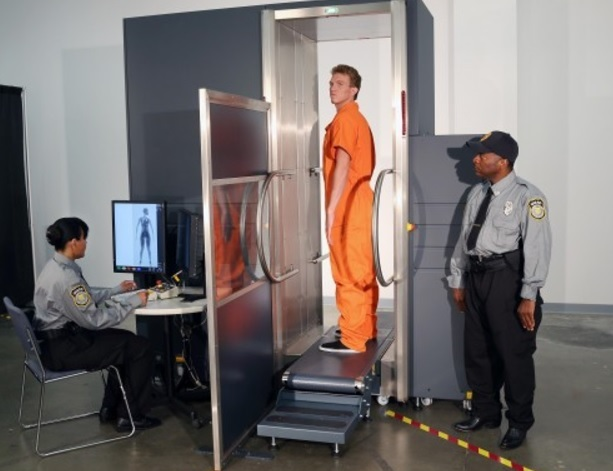 The B-SCAN X-ray Scanner by Smiths Detection Inc.Smiths Detection Inc.The B-SCAN is a full body X-ray scanner designed to help correctional facilities reduce the smuggling of drugs, weapons, mobile phones, and other contraband. Objects can be detected beneath clothing, within body cavities, or ingested internally.
Cloud-based inmate mail scanner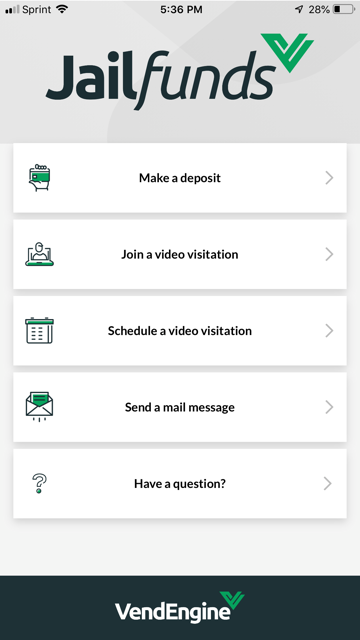 A screenshot of the JailFunds app by VendEngine.VendEngineVendEngine opened a mail processing center for jails and correctional facilities to scan inmate mail. The company also launched an enhanced Digital MailRoom application to their comprehensive technology suite.
The services provide a new tool to jails and correctional facilities in the ongoing fight against opioids and jail contraband being snuck into jails. By using the JailFunds app (available in the Android and Apple Stores) or the VendEngine.com website, inmates' friends and families may send FREE electronic messages to inmates including photos and other attachments. Inmates can respond to the messages on the VendEngine platform already utilized by hundreds of jail facilities. For any physical mail sent to the facility, VendEngine provides either a mail scanning solution for onsite management or its mail processing center, located in Nashville, Tenn., to process and handle the digitization of all mail. Scans are then digitized and uploaded to the jail's accounts for review and delivery.
Sentinel receives third ISO 9001:2015 certification
Sentinel Offender Services LLC has successfully completed its International Organization for Standardization (ISO) 9001:2015 Recertification Audit. The successful completion of this recertification audit is confirmation that Sentinel maintains policies, procedures, and processes that are designed to meet customer and compliance requirements. According to ISO, the 9001:2015 certifications are designed to help organizations achieve sustained success through the implementation of effective quality management systems. ISO certification provides customers greater confidence in the certified organization's ability to consistently provide products and services that conform to requirements.
Waist chain transport
ASP's Transport Kit is the first in what will be a full line of corrections/transport restraint products. This waist chain kit integrates with ASP's Rigid Ultra Cuffs (sold separately), and can be applied, adjusted and removed while the subject remains safely restrained at all times. The kit comprises a compact, all-steel chain, with a tongue that slides through a purpose-specific channel in the Rigid Cuffs.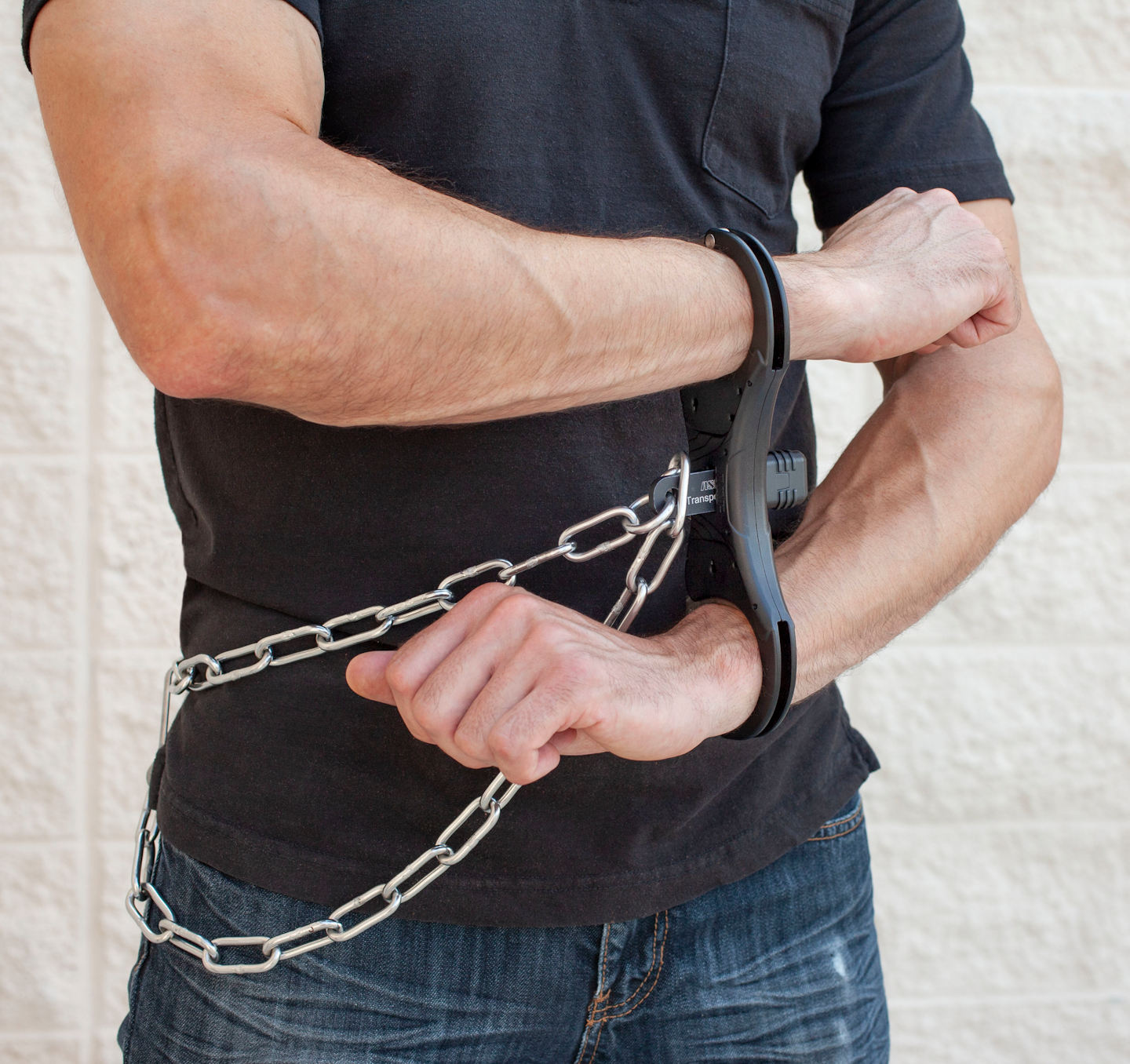 ASP's Transport Kit.ASP Inc.

A high-security, proprietary lock fastens to the tongue instantly, without the key inserted—another important safety feature. The key, which engages a cylinder lock with 2,187 possible unique keyway configurations, is only used to remove the system. A heavy-duty spring clip at the opposite end of the chain is used to safely secure any unused length behind the subject. The Transport Kit is fast and easy to apply, and is ideal for law enforcement, corrections, airline security or courtroom use.
Kit includes stainless steel chain, auto-engaging lock, two cylinder keys and zippered ballistic storage case.
Inmate eMail filter scanning application
The VendEngine Digital MailRoom application allows each incoming and outgoing message to be filtered through a keyword content filter and then delivered instantly to the inmate or family member. If flagged, the message is set aside for review by the jail staff.
Jails utilizing this application now have access to all electronic messages for investigative and storage purposes, contact information and "six degrees of separation" technology that allow investigators to track communication from similar contacts across the inmate population. Jail staff can block any communications to outside parties on an individual or jail-wide basis and manage their own keyword filter functions. The onsite or offsite mail processing facility allows all mail still coming into the facility to be scanned and delivered instantly to the inmate and digitized for investigative purposes.
Automated detection of weapons,  disturbances, and  suspicious behaviors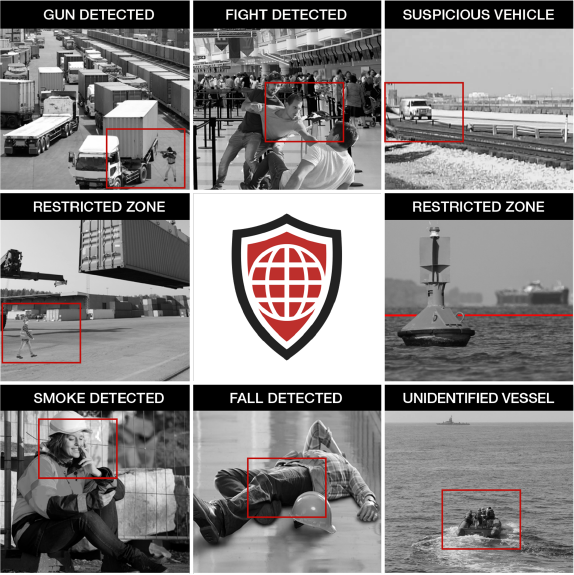 Video Threat Recognition Software from Patriot One Technologies Inc.Patriot One Technologies Inc.This system automates the detection of weapons, disturbances and suspicious behaviors through existing camera infrastructure. Using computer vision techniques coupled with machine learning for artifact recognition, the solution employs deep learning architecture to alert security teams to anomalies that a standard video system cannot identify.
This video recognition software joins Patriot One's family of threat detection solutions under the brand name PATSCAN VRS, denoting video recognition sensors for threat detection. Sales of the PATSCAN VRS solution will be based on a SaaS pricing model on a per camera-use basis per location. It is an AI based system designed to improve weapon detection, disturbance recognition and ongoing accuracy once deployed. It will continually learn through shared network updates as part of its monthly recurring subscription service, similar to the revenue model for the Company's flagship PATSCAN CRM covert weapon detection solution.
Incarceration tracking and management software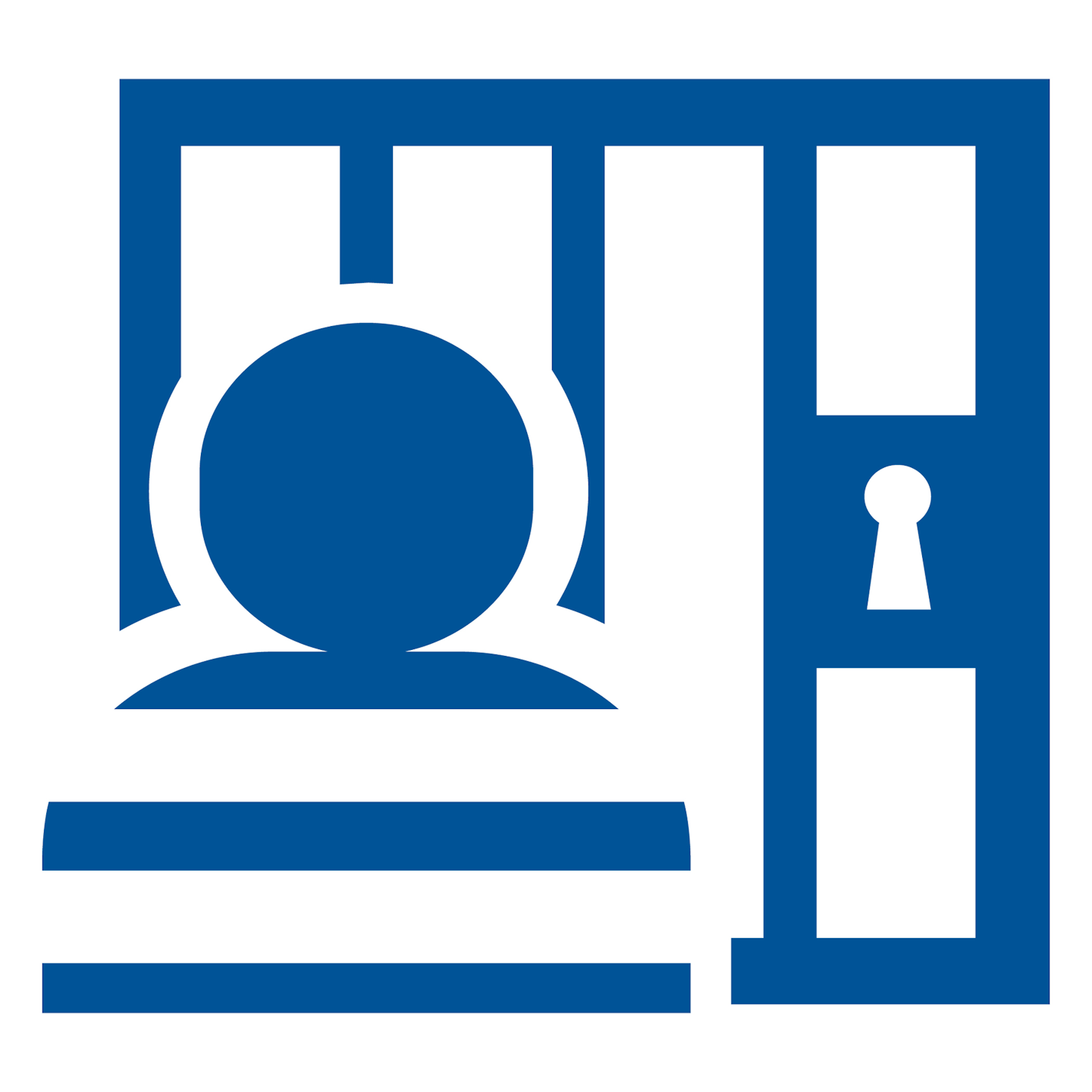 The logo of SmartCOP's SmartJAIL software.SmartCOPSmartCOP's SmartJAIL tracks and manages all aspects of an inmate's incarceration period. With automated features and complete integration to SmartRMS, Corrections Officers have instant access to the detailed history of an offender, allowing them to make informed decisions for a safe and secure environment.
Each module is designed to be efficient and intuitive to use, making it a perfect fit for even the largest jails. Highly configurable, SmartJAIL can be adapted to fit the unique needs of your jail while still maintaining compliance to accreditation standards and industry best practices. Similar to our SmartRMS software, SmartJAIL also uses software modules to best configure our software to your agency's needs.
Enjoyed the collection? Find more by subscribing and get your issues delivered straight to your inbox.